Latest news
Notte Bianca at 19 Rome churches on night of 11 August. Pope Francis will hold a prayer vigil at Rome's Circus Maximus on the evening of Saturday 11 August ahe...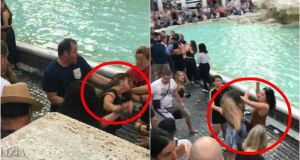 Tourists brawl over space for the perfect selfie at Rome fountain. Rome city council is considering reviving a plan to shuttle tourists past the Trevi Fountain...
Initiative offers blood donors free entry for two to Rome museums.Rome residents who give blood up to 15 October will have free entry for two to the city's muse...
Rome puts prisoners to work on the city's roads. Prisoners from Rome's Rebibbia prison will be put to work fixing the city's pot-holed roads as part of an agre...