Latest news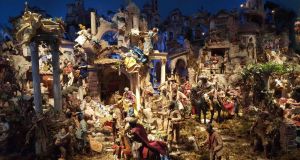 Rome displays a variety of Christmas cribs, from traditional to unconventional, during the festive season each year.The 42nd edition of 100 Presepi, the interna...
Rome to host two Six Nations rugby matches in 2018. The 19th edition of the annual Six Nations rugby union championship – which is contested by England, France...
Future remains uncertain for Piazza Navona Befana market. Rome's Befana Christmas market, which was scheduled to return to Piazza Navona after three years on 2...
Rome has numerous art exhibitions, from blockbusters to smaller shows, taking place over the festive season. Here is our list of the top ten exhibitions to see...