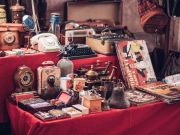 The best known Sunday street market in Rome goes from the old Porta Portese gate in Trastevere, along the Clivo Portuense and the Via Portuense to the Via I. Nievo and beyond. Open from 09.00 until...
Trastevere
Flea markets in Trastevere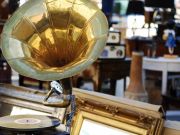 Ponte Milvio antique market is held in Rome every Sunday This weekly outdoor antique market takes place each Sunday along the banks of the river Tiber, from 09.00 until 18.00.In addition to antiques...
Flaminio
Flea markets in Flaminio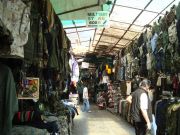 Located in the S. Giovanni district, the market on Via Sannio offers mainly clothing, shoes and accessories, as well as items for camping, fishing and hunting, and military-style outfits, all at knock...
S. Giovanni
Flea markets in S. Giovanni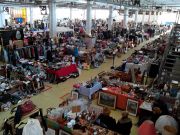 This chain of indoor flea markets offers an extensive range of household items including furniture, light fittings, drapery, electronics, clothes, sports equipment, children's toys, bric-à-brac and bo...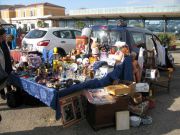 This car boot sale takes place in the grounds of the Città dell'Altra Economia complex in Testaccio on Sundays, and attracts up to 80 car-fulls of second-hand items, including vintage clothes, jewelle...
Testaccio
Flea markets in Testaccio