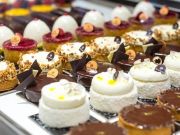 Located in the heart of Rome's Trastevere neighbourhood, Le Levain is a bakery styled as a classic French pâtisserie and boulangerie.  In addition to serving authentic French-style crossaints and b...
Trastevere
Bakeries in Trastevere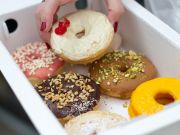 It is now possible to enjoy artisan doughnuts at Rome's Testaccio Market thanks to the recent opening of Bucolica – Ciambelleria Artigianale, already present in the Gianicolense area since late 2016....
Testaccio
Bakeries in Testaccio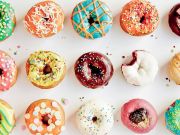 The recently-opened Bucolica - Ciambelleria Artigianale is dedicated to artisan ciambelle or doughnuts, handmade at its bakery each day, in what is a first for the Eternal City. Costing between €1...
Monteverde
Bakeries in Monteverde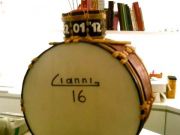 MADE started with two women around a table. Nay, in the beginning there was no table either. Only two women who wanted to put their talents to good use: design, bakery art, architecture, entrepreneuri...
Historic centre
Bakeries in Historic centre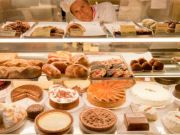 La Dolceroma has been Rome's Austrian pastry shop/bakery since 1988 and, in addition to Austrian fare, it also produces American specialities. Its pastry chef Stefano Ceccarelli comes from an old r...
Jewish Ghetto
Bakeries in Jewish Ghetto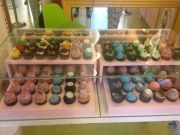 The Kevin and Victory's Bakery is the only American franchise bakery in Italy. As soon as you walk in the store you will find yourself immediately immersed in a unique and totally overwhelming a...