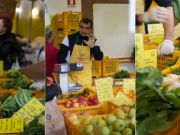 A weekly farmers' market, Campagna Amica, takes place on Saturdays and Sundays just beside Circo Massimo. Each weekend food producers and farmers from the Lazio region sell their locally-produced f...
Historic centre
Food Markets in Historic centre
The BioMercato on Vicolo della Moretta offers only organic food from farms and agricultural co-ops in the greater Rome area and around the Lazio region. Located on a side street between Chiesa Nuova a...
Campo de' Fiori
Food Markets in Campo de' Fiori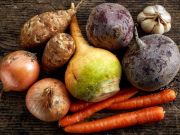 In addition to fruit and veg, this weekend farmers' market offers pastries, sauces, fruit juices, cakes, honey and jam, all produced in Lazio. Located in the Garbatella district, the market is also kn...
Garbatella
Food Markets in Garbatella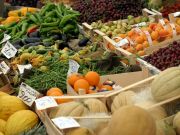 This small but well-stocked market is located on Via Baccini in the middle of the Monti district. The covered market is known for its fresh, quality produce, and offers fruit, vegetables and meat....
Monti
Food Markets in Monti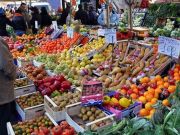 Busy medium-sized market located just off Via Gregorio VII, selling fresh produce mainly from the hinterlands of Rome. On offer is a decent selection of fruit and veg, fish, meat and cheeses of al...
St Peter's
Food Markets in St Peter's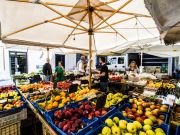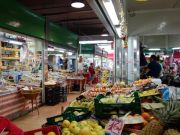 Rome's largest street market, the Mercato Trionfale, has over 270 stalls, divided into sections for fruit, vegetables, meat and fish. The market also sells dried foods, nuts, eggs, cheese, jam and...
Prati
Food Markets in Prati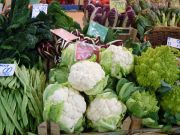 This fruit and veg market is housed in a neo-classical building about half-way along the stylish shopping street Via Cola di Rienzo, in the Prati district. Unlike most other markets which pack up b...
Prati
Food Markets in Prati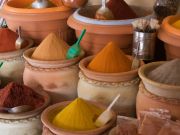 Located near Termini station, this market is probably the best place in Rome to purchase hard-to-find exotic ingredients such as herbs and spices. The Nuovo Mercato Esquilino offers a huge range of...
Esquilino
Food Markets in Esquilino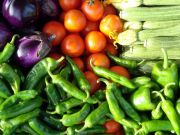 The BioMercato farmer's market takes place at the Città dell'Altra Economia complex in Testaccio every Sunday from 09.00 until dusk. The market offers organic food products from the Lazio region an...
Testaccio
Food Markets in Testaccio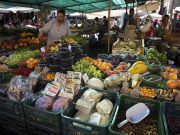 The popular market at Campo de' Fiori takes place under the statue of Giordano Bruno, and dates back to the 1800s.  It features a large range of fruit, vegetables and spices, as well an increasing...
Campo de' Fiori
Food Markets in Campo de' Fiori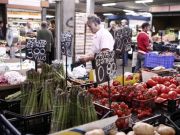 The market at Testaccio is located in large, modern premises near MACRO Testaccio between Via Alessandro Volta, Via Galvani, Via Ghiberti and Via Beniamino Franklin.  The covered area is lined...
Testaccio
Food in Testaccio