The Testaccio quarter of Rome hosts a thriving food market with a large variety of fresh fruit, vegetables, fish and meat on offer from local grocers, butchers and fishmongers.
The market has a decent selection of take-away street food such as gourmet sandwiches, pizza and even pasta, with craft beer and wine by the glass, making it a popular place for friends to meet up.
Mercato Testaccio also offers clothes, shoes, household objects and flowers.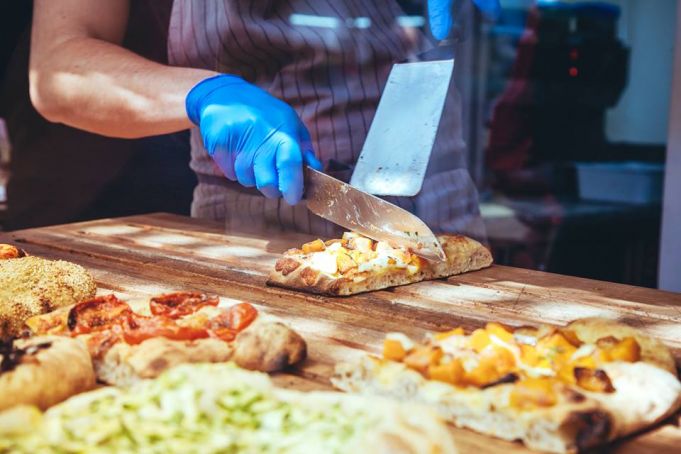 The expansive market is housed in a modern premises near the Mattatoio cultural venue, with access from Via Alessandro Volta, Via Galvani, Via Ghiberti and Via Beniamino Franklin.
The covered market opened in 2012, leaving behind its former open-air location in Piazza Testaccio. The new market continues to go from strength to strength and is open Mon-Sat 07.00-15.30.
For full details see website.
General Info
Address
Via Beniamino Franklin, 00118 Roma RM, Italia
View on Map
Testaccio Market in Rome
Via Beniamino Franklin, 00118 Roma RM, Italia