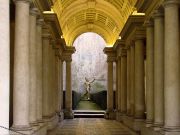 Hidden Roman treasures: Borromini's optical illusion. Palazzo Spada, located between Campo de' Fiori and Rome's river Tiber, is home to a gallery whose sumptuous art collection contains works by 16th...
Campo de' Fiori
Curiosities in Campo de' Fiori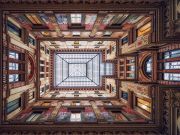 Galleria Sciarra was built between 1885 and 1888 as part of surge of development following Rome's designation as capital of a united Italy in 1870. Prince Maffeo Sciarra, owner of the prime property...
Historic centre
Curiosities in Historic centre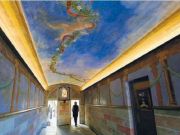 A hidden frescoed lane-way just metres from Rome's Campo de' Fiori. Il Passetto del Biscione is a small but significant treasure often missed on the tourist trail, despite its central location around...
Campo de' Fiori
Curiosities in Campo de' Fiori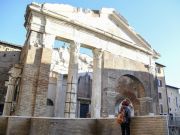 The recently-restored Portico d'Ottavia is a complex of ancient monuments rebuilt by Octavian (later the emperor Augustus) around 27 BC and dedicated to his sister Octavia. Over the centuries it has s...
Jewish Ghetto
Curiosities in Jewish Ghetto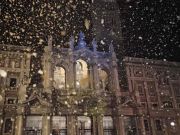 Each year on 5 August Rome's Basilica di S. Maria Maggiore celebrates La Madonna della Neve (Our Lady of the Snows) by recreating a miracle snowfall during the height of summer. According to legend...
Esquilino
Curiosities in Esquilino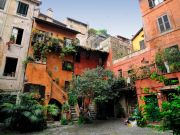 Extremely well hidden, Largo degli Acetari is an enchanting scene that will only reveal itself to those who really set out to find it. Head to Via del Pellegrino 19 (the first left onto a small side s...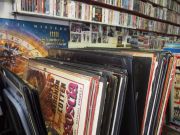 With customers including Martin Scorsese and Robert De Niro, this small but well-stocked Roman shop (the first in Italy to specialise in auteur cinema) has a collection of about 5,000 movies to buy or...
Campo de' Fiori
Curiosities in Campo de' Fiori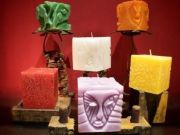 Candles galore awaits you in this family-run candle making business. All the candles are hand made and come in every imaginable size, colour and shape.
S. Lorenzo
Curiosities in S. Lorenzo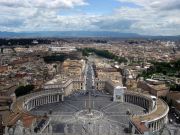 Best views in Rome. There are as many good views of the city as there are hills of Rome. The famous ones are the view from the Pincio, from the Fontanone on the Gianicolo and from the top of St Peter'...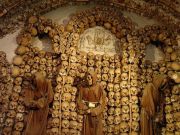 The Cappuccini on Via Veneto. In the basement of the Capuchin church in Via Veneto, there is an unusually artistic cemetery where the bones of 4,000 monks who died between 1600 and 1800 decorate the...
Veneto
Curiosities in Veneto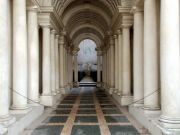 On the ground floor of the elegant Palazzo Spada you can admire a magnificent colonnade with an enormous statue of Mars at the end. This is a clever trick of perspective by Borromini, because the gall...
Campo de' Fiori
Curiosities in Campo de' Fiori