The gateway to the monastic garden to the right of the Basilica of S. Croce in Gerusalemme, in Rome's Manzoni area, contains a stunning set of doors designed by the Greek-born artist Jannis Kounellis.
Inaugurated in 2007, the doors are made from beaten iron made to look like shoots of ivy and coloured glass fruits and flowers.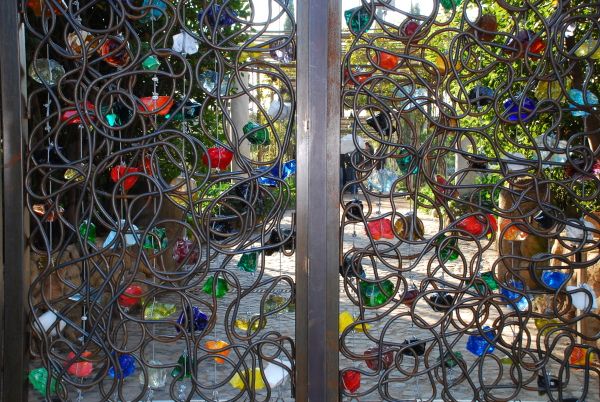 Kounellis worked in Rome for six decades and became a key figure in the Arte Povera movement around the turn of the 1970s. He died in Rome in 2018.
Photo Orizzonte Cultura
General Info
Address
Basilica di Santa Croce in Gerusalemme, Piazza di Santa Croce in Gerusalemme, Comune di Roma, RM, Italia
View on Map
Hidden Rome: Kounellis garden gate
Basilica di Santa Croce in Gerusalemme, Piazza di Santa Croce in Gerusalemme, Comune di Roma, RM, Italia