Natural wonder combines with legends and miracles at the Montagna Spaccata near Gaeta, south of Rome.
Both a pilgrimage site and tourist attraction, the Montagna Spaccata near the coastal town of Gaeta is a popular destination for day trips from Rome.
According to legend, the Montagna Spaccata (cracked mountain) split in two at the moment of Christ's crucifixion. This natural wonder, reached by a steep and narrow staircase, offers breathtaking views of the sea below.
The site is also home to a 10th-century sanctuary and the Grotta del Turco (Cave of the Turk), containing the legendary handprint of a Turkish pirate, whose hand supposedly sank into the cliff while proclaiming his disbelief in Christianity.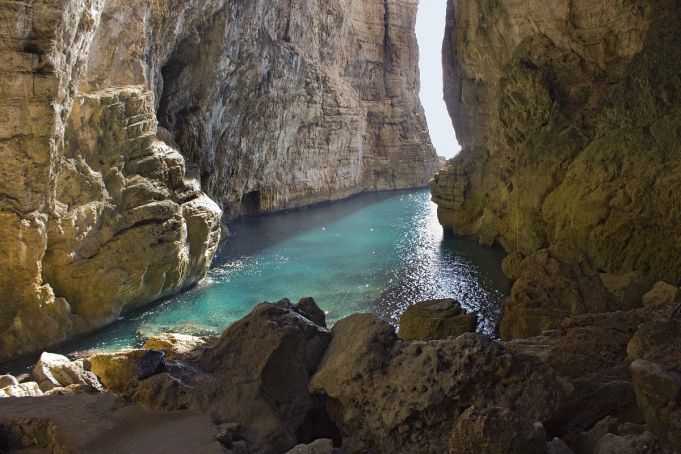 The Montagna Spaccata can be accessed by car, with parking facilities below at the base of Monte Orlando.
The site can also be reached by making the trek along the coastal road from the historic centre of Gaeta, however for those without a car it is much easier to take a taxi from modern Gaeta which is connected to Rome by train.
Cover image: Civitavecchia Port Mobility
General Info
Address
montagna spaccata, 04024 Gaeta LT, Italia
View on Map
Montagna Spaccata: Gaeta's split sea cliff
montagna spaccata, 04024 Gaeta LT, Italia