13th-century Rome cloister is stunning masterpiece of the Middle Ages.
To the left of the nave in the Basilica of S. Giovanni in Laterano is a door leading to the chiostro, a mediaeval cloister and the largest of its kind in Rome.
The cloister was created by Pietro Vassalletto, of the celebrated Roman family of architects and sculptors, who began its construction in 1222.
After Pietro's death the project was continued by his son Nicola, until its conclusion in 1232.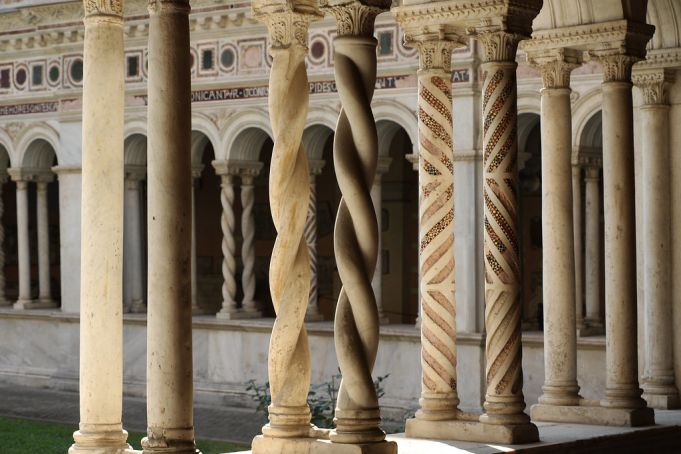 One of Rome's most beautiful masterpieces from the Middle Ages, this peaceful oasis features twisted twin columns, mosaics, arches, pillars, balusters and marquetry, with bas-reliefs representing animal and human faces as well as lions and floral motifs.
The cloister can be visited each day from 09.00-18.00.
Entry to the Basilica is free but it costs €3 to visit the cloister. There are also audioguides available in various languages including English.
Cover photo CivitavecchiaPortMobility
General Info
Address
Piazza di S. Giovanni in Laterano, 4, 00184 Roma RM, Italia
View on Map
Cloister of S. Giovanni in Laterano: Mediaeval treasure in Rome
Piazza di S. Giovanni in Laterano, 4, 00184 Roma RM, Italia