Galleria Sciarra was built between 1885 and 1888 as part of surge of development following Rome's designation as capital of a united Italy in 1870.
Prince Maffeo Sciarra, owner of the prime property near the Trevi Fountain, commissioned the architect Giulio De Angelis to design the glass-domed structure as a fashionable shopping centre.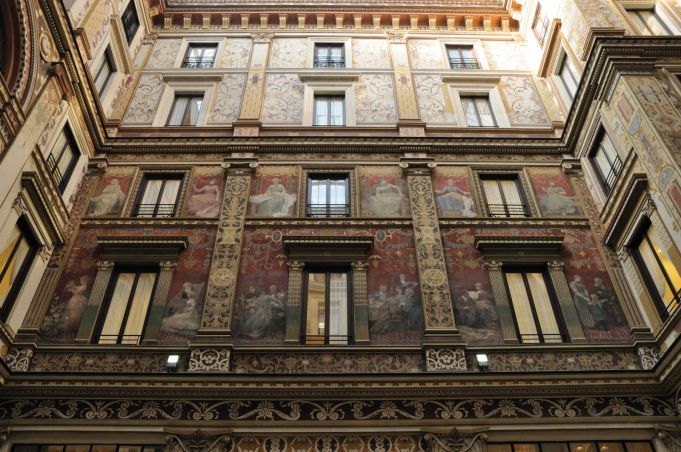 The building no longer functions in its original role but Giuseppe Cellini's magnificent Art Nouveau frescoes surrounding the interior courtyard can still be enjoyed.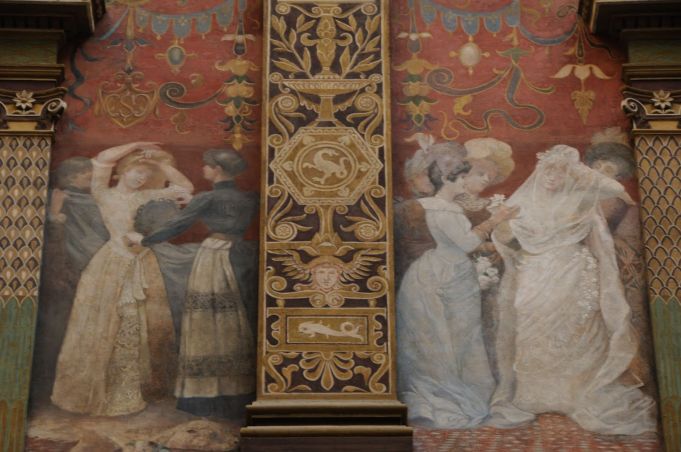 Galleria Sciarra is open as a public pedestrian thoroughfare, during office hours, with entrances on Via Marco Minghetti and Piazza dell'Oratorio.
General Info
Address
Via Santa Maria in Via, 30-31, 00187 Roma RM, Italy
View on Map
Rome's Galleria Sciarra
Via Santa Maria in Via, 30-31, 00187 Roma RM, Italy