A Roman jewel of industrial archaeology in Ostiense.
Looming large over Rome's Ostiense district, the giant Gasometro, or Gazometro, was once used to store the capital's gas supply but has been abandoned since the 1960s when Rome switched to methane.
Built by Genoese firm Ansaldo and inaugurated on 13 July 1937, the colossal iron structure is almost 90 metres in height, with a diameter of 63 metres and a capacity of 200 cubic metres.
Comprising 1,551 iron poles, it is the largest gasometer in Ostiense, and followed the construction of three smaller structures by Samuel Cuttler & Sons of London between 1910 and 1912.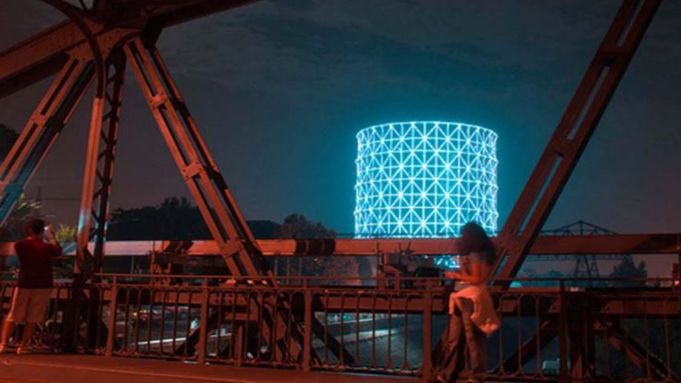 Long a landmark of Roma Sud, the gasometro can be found along the river Tiber in close proximity to other relics of industry, including the Montemartini Power Station (now the
Centrale Montemartini
sculpture museum) and the Ponte dell'Industria (better known as Ponte di Ferro), which dates to 1862.
Cover photo That_Smiling_Face (flickr)
General Info
Address
Via del Commercio, 00154 Roma RM, Italia
View on Map
Gasometro: industrial landmark on Rome's skyline
Via del Commercio, 00154 Roma RM, Italia