Rome struggles on after the trauma of lockdown and a lost spring
Despite being handed back the freedom of unrestricted travel anywhere in the Lazio region, Romans remained cautious, even when faced with the irrestible opportunity to wander through an empty Rome. AS Roma football legend and local hero Francesco Totti wasted little time in finally realising "his dream" of strolling to the Trevi Fountain without being recognised, thanks to his mask.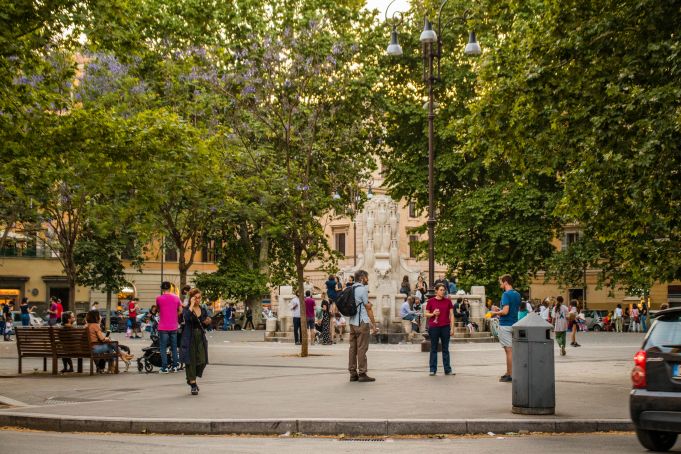 Rome's public transport has always been problematic but now it faces unprecedented challenges, particularly on the metro and in the suburbs. The required thinning-out of crowds to accommodate social distancing means that in order to catch the first metro into town from Anagnina in the south-eastern periphery, commuters must arrive at the station hours in advance, waiting in line as early as 03.00.
One lady in her 60s, a cleaner, told local media: "It now takes me three hours to get into town to do three hours' work." The city's mayor Virginia Raggi has promised additional night buses and pledged that the metro will bring forward its 05.30 start to meet demand.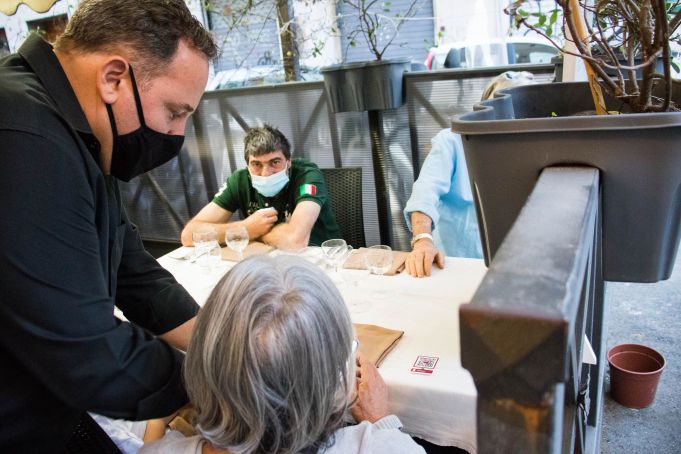 "We've made disposable paper versions of the menu which is also available in digital format," Di Stefano says, adding that other changes include disposable condiments, bread in sealed bags, and a major emphasis on hand sanitiser. The restaurant has also branched into home delivery, for the time being, to supplement its fall-off in trade.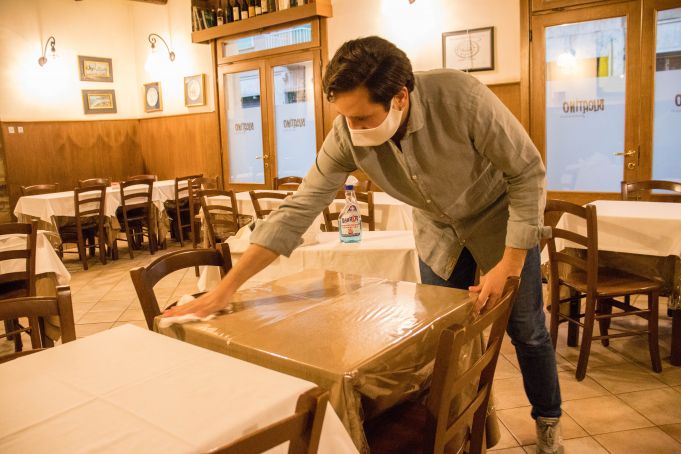 Customers and staff must wear masks, with Clemensi separating his clients by almost two metres while their hair is being cut. "For health reasons this barbershop is not currently offering beard services because I consider it risky right now" – said Clemensi – "The customer would have to remove his mask and even if the guidelines allow this, I think it's a mistake."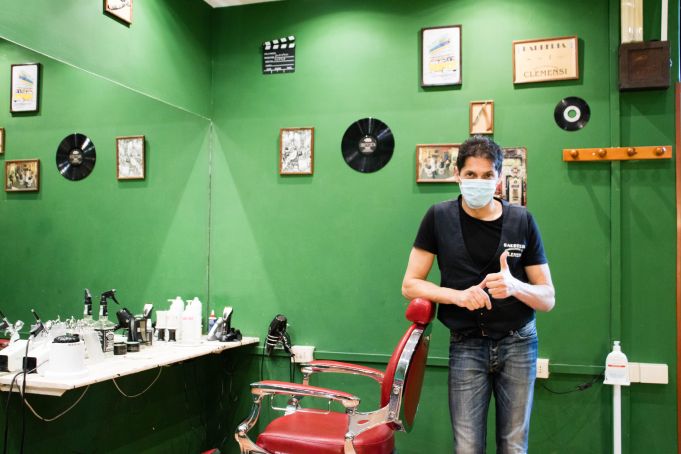 "Business is extremely slow" – he says – "only a few regulars are supporting us. People are still afraid to come out." The handful of loyal customers sit on stools spaced far apart outside the door of the pub perched on a little hill near S. Maria Maggiore.