Testaccio's excellent food and quirky history make it a tasty and offbeat destination for Rome tourists.
Don't believe tourist guides claiming that Rome's Testaccio quarter is "hidden away" or "under the radar." It isn't.
In recent years the neighourhood has seen a surge in food tourism, with the more discerning tourists joining food tours to sample the culinary delights the area has to offer.
Bounded by the river Tiber, the Aventine hill and the ancient Aurelian Walls, this once industrial district with its 19th-century case popolari public housing is today the subject of rampant gentrification.
However, despite these challenges, Testaccio has not lost the community spirit of its traditional working-class roots and, for now at least, it retains the feel of an urban village.
Today's visitors tend to make straight for the food market, however if you have time it is perhaps better to spend a day exploring the Testaccio district at a leisurely pace, alternating between history and food.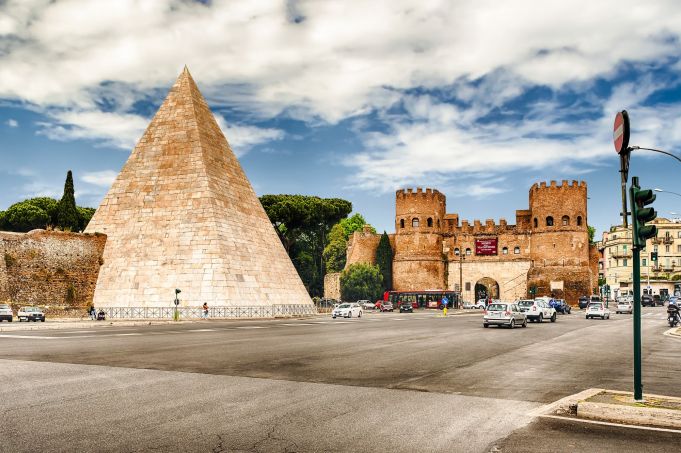 What better place to start your walking tour than at Piramide Cestia, Rome's only surviving ancient Egyptian-style pyramid, dating from the first century BC. This impressive and unexpected monument was fully restored in 2013 and can be visited on a handful of select dates each month.
It is also home to a cat sanctuary. Measuring 36 metres high, the pyramid is located beside the Porta di S. Paolo gates, today a museum which can be visited in the mornings.
Directly behind the pyramid is the Non-Catholic Cemetery which – despite its ongoing function as a graveyard – is one of the most romantic and enchanting sites in Rome.
This tranquil green oasis is noted as the burial place of Romantic poets Keats and Shelley as well as many other artists and writers, including the recently deceased Andrea Camilleri. Also known as the Protestant Cemetery, the graveyard can be visited each day, for free, although donations are encouraged.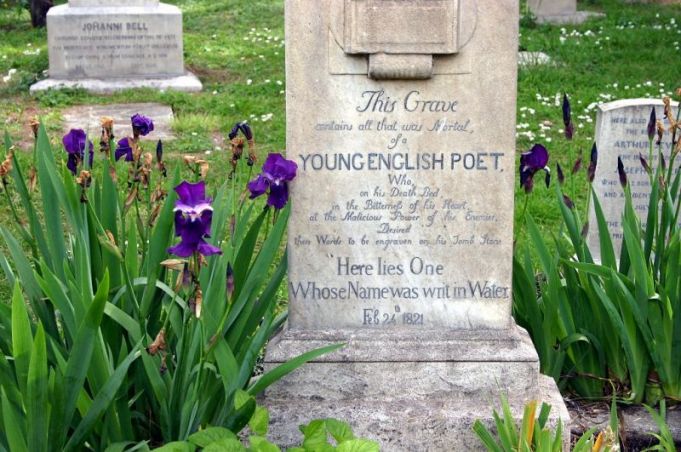 Across Via Marmorata - which demarcates Testaccio from Aventino - is the massive post office, dating from the fascist era and considered a prime example of rationalist architecture in Rome.
Tucked away next door to the post office is Tram Depot, a kiosk bar in the style of an old city tram, offering swing seats, good coffee, cocktails and ice-cool grattachecca in the warmer months. (Note that it has no bathroom facilties and is usually closed in the winter).
Back on the other side of the road is Pasticceria Barberini (Via Marmorata 41), an elegant bar renowned for its home-baked treats such as cornetti, mignon and the mighty maritozzo, and a few doors down the street, at number 47, lies another Testaccio landmark: the celebrated delicatessen Volpetti which, for more than four decades, has served high-quality gourmet food products such as salami, ricotta and olive oil.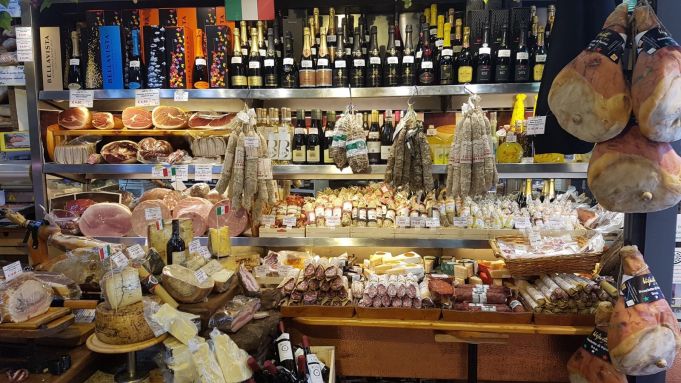 Continuing down Via Volta and turning right will lead you into Piazza Testaccio, one of the focal points for the local community, particularly children who cycle, roller-skate and play football while their parents and grandparents chat and gossip among each other on the surrounding benches.
The area's playground is in nearby Piazza di S. Maria Liberatrice, which hosts a large and well-attended theatre, Teatro Vittoria. On one corner facing this square (Via Mastro Giorgio 87) is Panificio Passi, a neighbourhood bakery famed for its slices of pizza bianca, focaccia and almond biscuits, while a modern-day venue on the foodie trail lies on the opposite side of the square: Trapizzino (Via Giovanni Branco 88), offering triangular pizza pockets with hot fillings of your choice.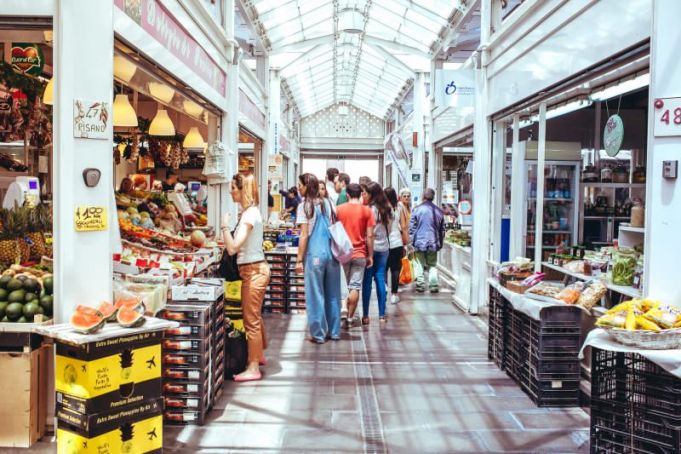 A couple of blocks away is Mercato Testaccio, a local hub as well the area's main tourist draw. This indoor food market has only been here since 2012, after moving from its former base in Piazza Testaccio. When the old and slightly dingy market was demolished, reopening a long-hidden piazza, many locals were divided about the new modern venue. However today it is thriving, its crowds of testaccini matched by an ever increasing number of curious tourists.
The 5,000-sqm market hosts dozens of stalls selling fruit and vegetables, meat and fish, as well as stands offering street food including gourmet sandwiches at Mordi e Vai (box 15); Romeo (box 30) for takeaway artisanal bread and sandwiches; Le mani in Pasta (box 58) for delicious pasta to go; Da Artenio (box 90) for freshly-baked bread and pizza; Vegan Store (box 83); and even artisan doughnuts at Bucolica (box 57).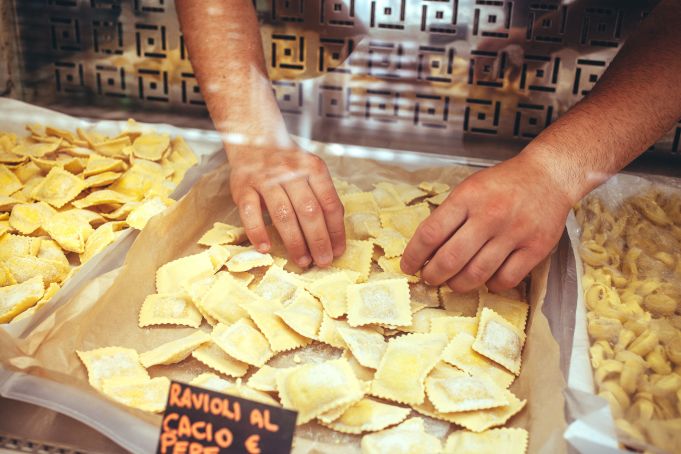 Fans of street art might spot the market's beautiful but relatively discreet mural by Rome's world-renowned Alice Pasquini, while it is impossible to miss the enormous emaciated wolf painted by Belgian street artist Roa on a neighbouring apartment block: this too has split Testaccio into love-it or hate-it camps.
If you prefer a sit-down lunch, check out nearby restaurants such as Flavio al Velavevodetto (Via di Monte Testaccio 97) for a perfect plate of rigatoni alla carbonara followed by tiramisù, or for the more adventurous there is the old-school Checchino dal 1887 (Via di Monte Testaccio 30) whose reputation rests largely on its offal-inspired fare. Checchino's menu evolved over the years thanks to its location near Rome's former slaughterhouse, or mattatoio, which operated from 1890 until 1975.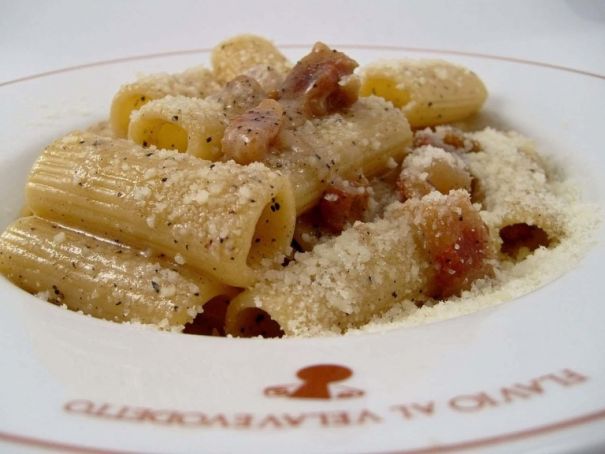 The families of the workers at the mattatoio invented many of the "quinto quarto" (fifth quarter) dishes, made of leftovers from the butchered animals, for which the area would become famous.
Today the Mattatoio is home to a cutting-edge exhibition and performance space, the meat hooks, chains and cast-iron rails providing a grisly reminder of its original function.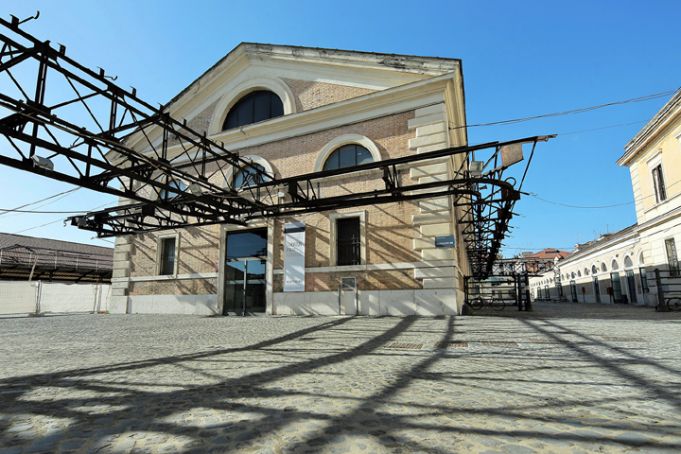 Take a post-prandial ramble around the Mattatoio's exhibition spaces (open Tues-Sun 14.00-20.00), through to the Città dell'Altra Economia, a sprawling venue dedicated to fair trade, with an organic shop and ristobar. This 35,000-sqm space hosts regular bio food markets, live music, vinyl fairs and car boot sales.
The Mattatoio complex lies in the shadow of Monte dei Cocci, an artificial mound composed almost entirely of fragments of broken ancient Roman pottery and amphorae.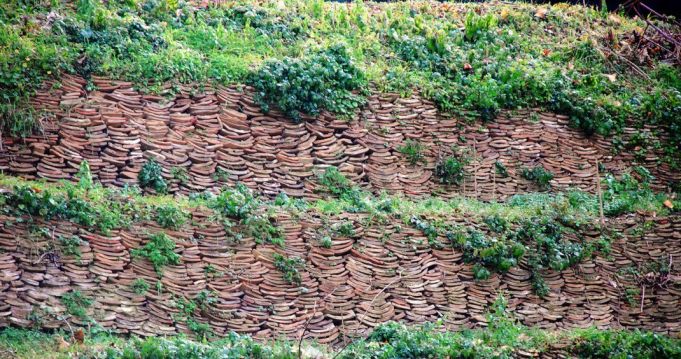 Other historic points of interest in Testaccio include the Commonwealth War Cemetery, located on Via Nicola Zabaglia 50 - near the third-century Aurelian Walls - which holds 426 graves and was built in the second half of 1944 after the Allied forces entered Rome on 4 June that year.
On the opposite side of the street (Via N. Zabaglia 3), football fans might be disappointed to see Campo Testaccio, the first pitch of local side AS Roma, now overgrown and long-abandoned.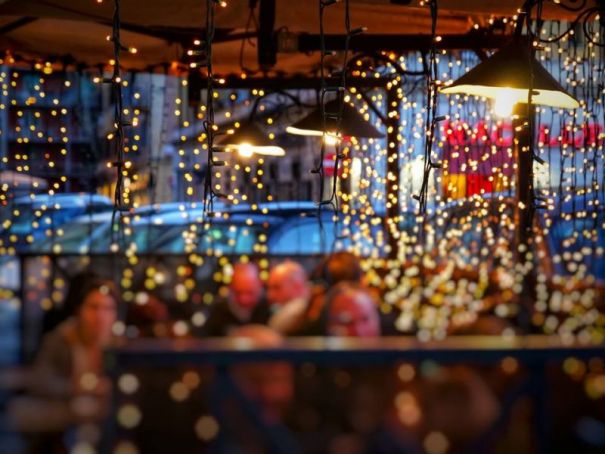 As afternoon turns to early evening, Piazza Testaccio is the place to be, with many people enjoying a beer or spritz in the square itself. The piazza also hosts Oasi della Birra, a century-old "oasis of beer" which offers a vast range of drinks, accompanied by antipasti, with seating inside and out.
For dinner, you could opt for the no-frills Pizzeria Da Remo (Piazza S. Maria Liberatrice), which offers tasty thin-crust pizza in a boisterous atmosphere, or choose the polar opposite experience and go for the upmarket Da Felice (Via Mastro Giorgio 29) for a plate of the house speciality, tonnarelli cacio e pepe, but be advised that booking is essential.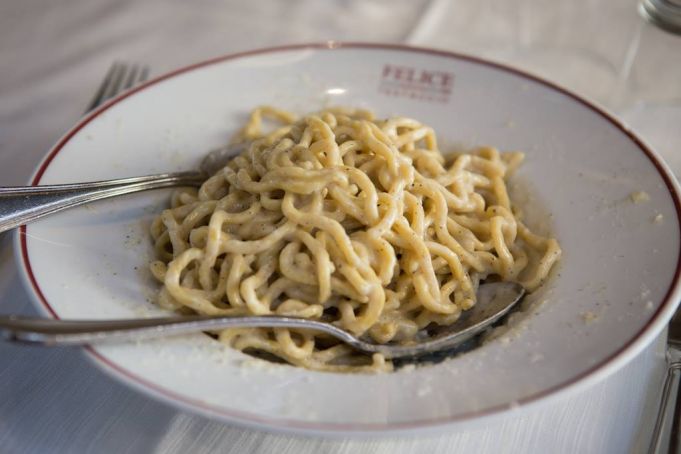 Somewhere in between, ambience-wise, are Lo Scoppetaro (Lungotevere Testaccio 7) for a plate of rigatoni alla pajata; Trattoria Da Bucatino (Via Luca della Robbia 84) where diners are provided with bibs for the signature bucatini all'amatriciana; Agustarello for a dish of home-cooked coda alla vaccinara (Via Giovanni Branca 100); Piatto Romano (Via G.B. Bodoni 62) which lives up to its name; or Pizzeria Nuovo Mondo (Via Amerigo Vespucci 9-15), without the atmosphere of Da Remo but considered by many as the best pizza in Testaccio.
*Note that this guide was first published on 2 September 2019, before the covid-19 crisis, whose restrictions may have affected the opening times and seating arrangements of some of the establishments listed, some of whom are now offering outdoor dining for the first time. Italy is to allow indoor dining once more, for lunch and dinner, from 1 June 2021.
Cover photo Wanted in Rome
General Info
Address
Monte Testaccio, 00153 Rome, Metropolitan City of Rome, Italy
View on Map
Exploring the Testaccio area of Rome
Monte Testaccio, 00153 Rome, Metropolitan City of Rome, Italy