Testaccio complex was once part of Rome's old slaughterhouse.
Located in the Testaccio neighbourhood, in the shadow of Monte dei Cocci and behind the Mattatoio exhibition space, the Città dell'altra Economia complex was once part of the city's old slaughterhouse designed by Italian architect Gioacchino Ersoch.
Today the 3,500-sqm venue houses an organic shop and ristobar and is dedicated to the "other economy", fostering a spirit of fair trade, renewable energy and sustainability.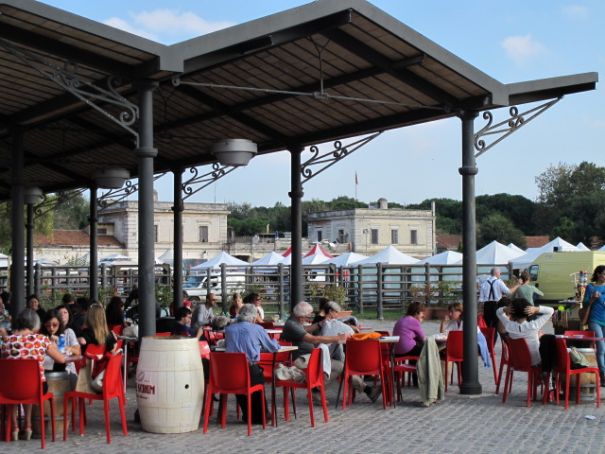 With its alternative atmosphere, the sprawling cobblestoned space is used for a variety of social initiatives and cultural events, from music festivals in the summer to ice skating in the winter, as well as year-round organic food markets, car boot sales and record fairs. Plenty of space for kids (and dogs) to run around and exlpore. For details see website.
General Info
Address
Largo Dino Frisullo, 00153 Roma RM, Italy
View on Map
Città dell'Altra Economia in Testaccio
Largo Dino Frisullo, 00153 Roma RM, Italy