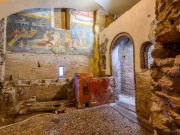 Little-known Rome museum contains 20 ancient underground rooms. The Case Romane del Celio is an underground archaeological site comprising 20 rooms on various levels under the church of SS. Giovanni...
Colosseum, Monti
Museums in Colosseum, Monti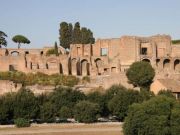 Palatine: entrances at Piazza di S. Maria Nova 53 and Via di S. Gregorio 30. Roman Forum: entrances at Largo Romolo e Remo 5-6 and Piazza di S. Maria Nova 53. Tel. 0639967700. 08.30-16.30. Single tick...
Colosseum, Monti
Museums in Colosseum, Monti