Built for the Cardinal Ippolito d'Este around 1555, these complex renaissance water gardens in Tivoli are among the most famous in the world.
Water from the nearby river Aniene is channelled under Tivoli to feed the gardens' vast range of spectacular fountains, including the celebrated organ fountain.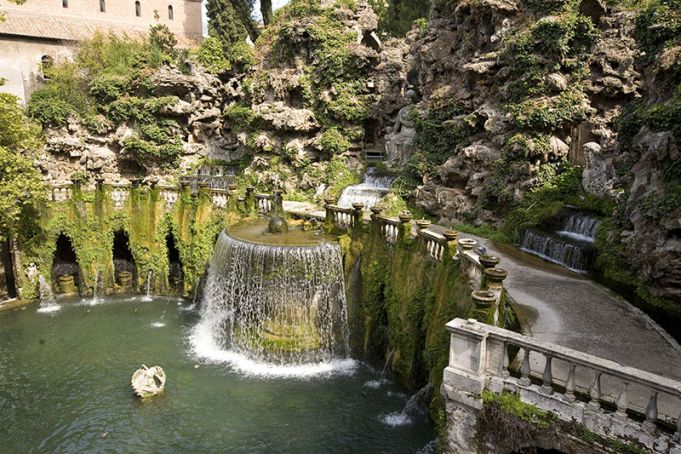 Cascades, pools, water staircases, grottoes and nymphs are revealed at every turn.
The villa has a bar and restaurant on the terrace overlooking the gardens and there is also a bookshop.