Train from Vatican City to the Pontifical Villas of Castel Gandolfo every Saturday.
Each Saturday a train connects the tiny railway station at Vatican City with the Pontifical Villas and Barberini Gardens at Castel Gandolfo, the historic papal retreat in the hills about 25 km south-east of Rome.
With spectacular views over Lake Albano, the 30-hectare Barberini gardens at Castel Gandolfo feature ancient Roman ruins dating back to Emperor Domitian as well as a square of holly oaks, paths of roses and aromatic herbs, and a magnolia garden.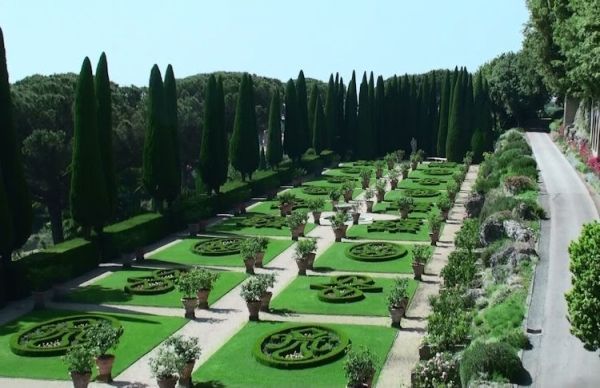 Castel Gandolfo has acted as a papal retreat since the 17th century but in 2014 was opened to the public by Pope Francis for the first time.
For full details of ticket prices and various tour packages see
Vatican Museum website
.
General Info
Address
00120 Vatican City
View on Map
Vatican train to Barberini Garden at Castel Gandolfo outside Rome
00120 Vatican City