18 Nov. St Stephen's School hosts a Senegalese Evening in its auditorium on Friday 18 November, from 19.00.
The benefit event for the primary school of Goree Island in Senegal features numerous cultural events for both adults and children.
The programme includes a Senegalese dinner, live music by Senegalese musicians, a show of Senegalese fashion, readings by French students from St Stephen's, a slide show about life on Goree, as well as benefit sale of Senegalese clothes, accessories and furniture.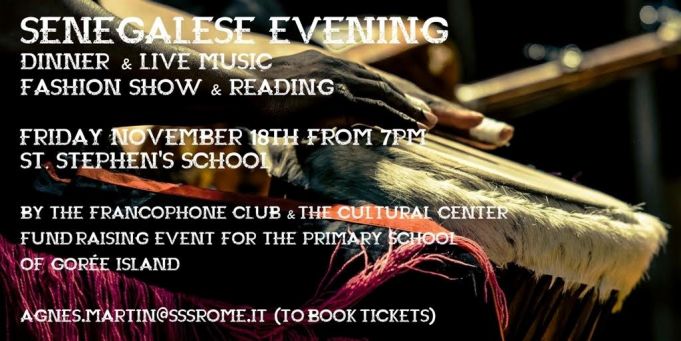 Tickets cost €25, or €15 for children, and should be reserved by 16 Nov, contact agnes.martin@sssrome.it or tel. 339 / 2019315.