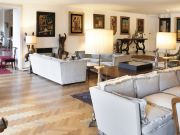 Guided tours in English of de Chirico's former home in Piazza di Spagna.This museum in Piazza di Spagna is dedicated to the Italian Metaphysical painter Giorgio de Chirico who lived in the top three f...
Popolo - Spagna
Museums in Popolo - Spagna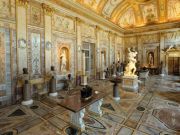 Rome's celebrated Galleria Borghese houses sculptures by Bernini and Canova alongside paintings by Titian, Caravaggio, Raphael and Correggio. 09.00-19.00. Mon closed. Entry times: 11.00, 13.00, 15.00,...
Popolo - Spagna
Museums in Popolo - Spagna