Musja private art museum opens in central Rome.
Musia, the multi-functional space first opened in Rome's historic centre in 2017 by Roman entrepreneur and art collector Ovidio Jacorossi, has become a private museum.
Under the new name Musja (Museo Jacorossi), the museum is dedicated to contemporary art and will host a trilogy of exhibitions curated by Danilo Eccher, the former MACRO director also known for curating several successful shows at Chiostro del Bramante.
The exhibition series, titled The Dark Side, begins on 9 October with Who is afraid of the dark? featuring large site-specific installations and works by 13 important international artists including Gregor Schneider, Robert Longo, Hermann Nitsch, Tony Oursler, Christian Boltanski and Gino De Dominicis.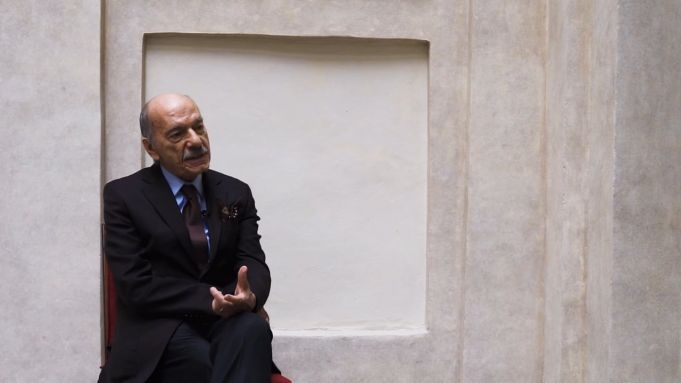 Jacorossi said: "With the birth of Musja we donate a new museum to the city of Rome and to the whole country, making available to the community an art collection that represents the result of a long human and entrepreneurial history."
Located on Via dei Chiavari, between Largo Argentina and Campo de' Fiori, the museum draws on Jacorossi's vast collection of prestigious Italian works from the early 20th century to today, enriched by the "most innovative contemporary trends of international panorama."
Musja also intends to become a cultural reference point in Rome and to foster links with private and public institutions and museums around the world.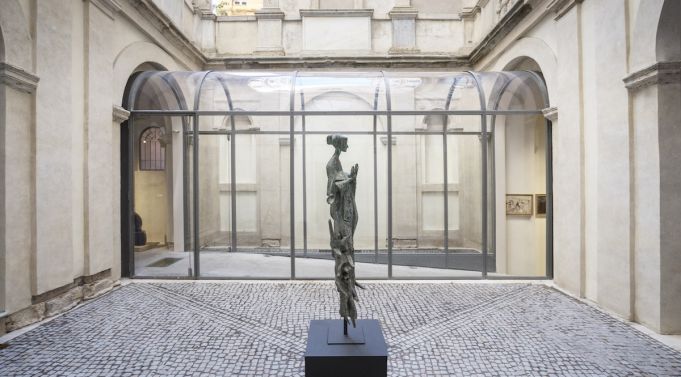 The museum is housed in a series of intriguing spaces that grew out of the ancient ruins of Pompey's Theatre, including a glass corridor passing through a courtyard attributed to the 16th-century architect Baldassarre Peruzzi.
The Musja collection, begun by Jacorossi in the 1980s, will be exhibited in rotation. It comprises paintings, drawings and sculpture by Italy's greatest 20th-century artists, from Balla to de Chirico, Severini to Sironi, including the principal Italian art movements of the last century such as Futurism, Metaphysical, Scuola Romana, Abstraction, Arte Povera, Transavanguardia and the Nuovi Figurativi.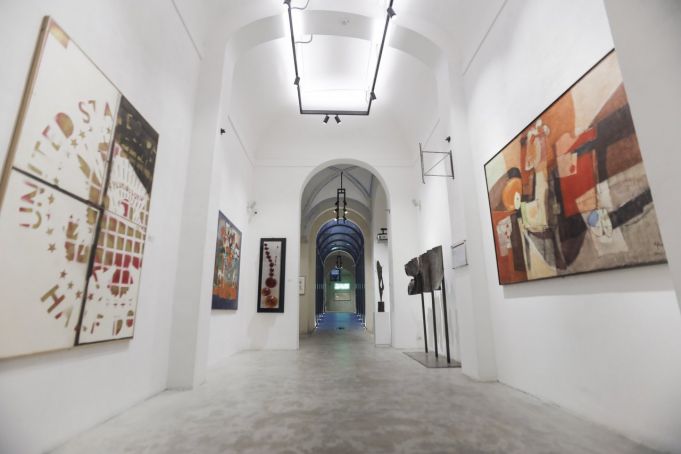 Jacorossi has a particular attachment to the building at Via dei Chiavari: it was here that the family's entrepreneurial adventure began when his grandfather Agostino opened a small coal shop in 1922.
The launch of Musja comes at an exciting time for the art scene in Rome, as entreprenuers and companies continue to open private museums and art centres in the capital.
In May 2018 Palazzo Merulana opened in its doors for the first time, followed in October by Fondazione Alda Fendi – Esperimenti at Palazzo Rhinoceros near the Circus Maximus.
Musja also launches two days after Palazzo Bonaparte makes its debut as a new venue for blockbuster exhbitions in Piazza Venezia.
For full details about Musja, including visiting times, see website.
General Info
Address
Via dei Chiavari, 7, 00186 Roma RM, Italia
View on Map
Musja: new art museum in central Rome
Via dei Chiavari, 7, 00186 Roma RM, Italia