Where to find Bramante's High Renaissance buildings in Rome and the Vatican.
Donato Bramante (1444-11 April 1514), was an Italian architect who introduced the High Renaissance style to Rome, where his original plan for St Peter's formed the basis of a later design by Michelangelo. Bramante's palaces, cloisters, staircases and courtyards can still be seen around Rome and in Vatican City.
St Peter's Piazza di S. Pietro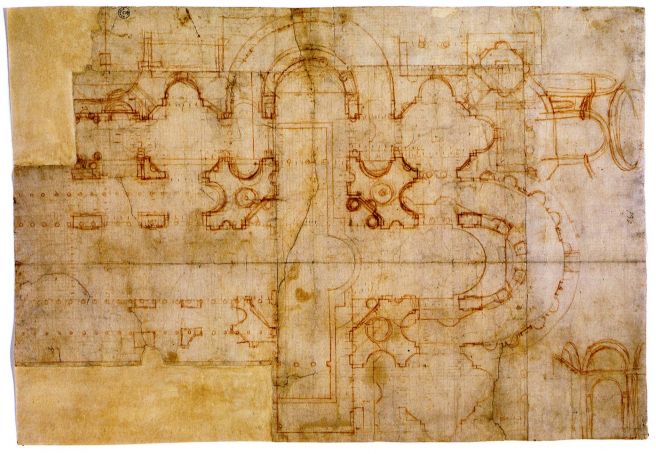 Pope Julius II commissioned Bramante to build a new St Peter's, replacing the basilica erected by Constantine in the fourth century, and the first stone was laid in 1506. Bramante's design was revolutionary: instead of the classic Latin-cross church with five naves, he proposed a Greek-cross structure, towered over by a large central dome. However when Pope Julius died in 1513, Bramante was replaced - a year before his own death - by Giuliano da Sangallo, Fra Giocondo and Raphael. In 1547 Michelangelo took over as chief architect, making substantial changes to Bramante's original plan.
---
Chiostro del Bramante Via della Pace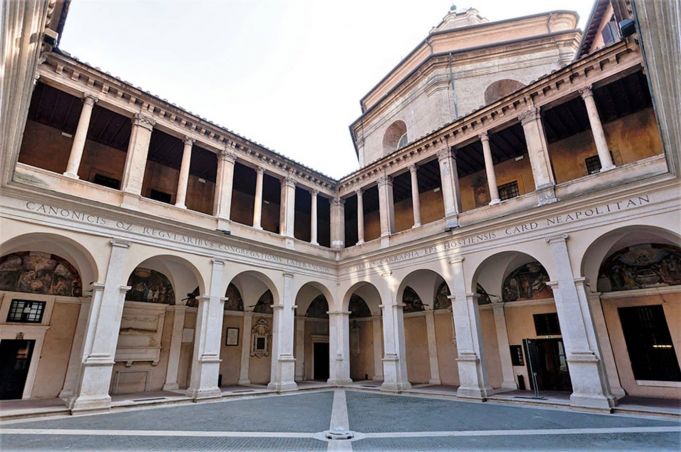 Commissioned by Cardinal Oliviero Carafa around 1500, the Bramante cloister is an extraordinary example of High Renaissance architecture, forming part of the complex of the adjoining church of S. Maria della Pace. Built on a square plan, the cloister is square and spacious, with a magnificent upper gallery characterised by alternating Corinthian pilasters and columns supporting an architrave and a flat ceiling. Located near Piazza Navona, the cloister is today an art museum whose galleries host important temporary exhibitions.
---
Tempietto del Bramante Piazza di S. Pietro in Montorio 3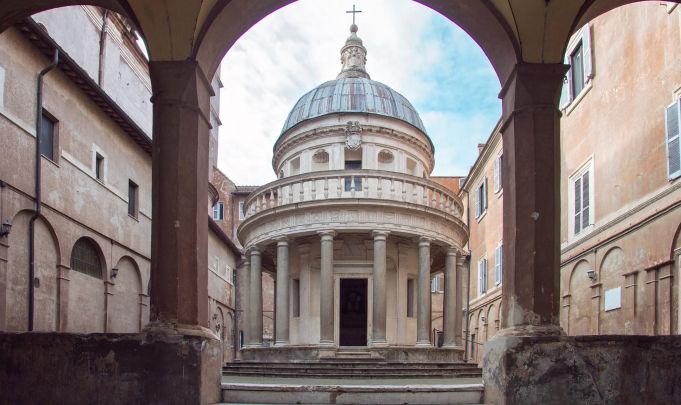 Considered a masterpiece of High Renaissance architecture, the Tempietto - a small commemorative martyrium or tomb designed by Bramante - sits in the courtyard of S. Pietro in Montorio on the summit of Rome's Janiculum Hill. Commissioned by Ferdinand and Isabella of Spain, the perfectly-proportioned tempietto is located on the traditional spot of St Peter's martyrdom. The circular temple is composed of slender Tuscan columns, a Doric entablature modelled after the Theatre of Marcellus, and a dome.
---
Scala del Bramante Vatican Museums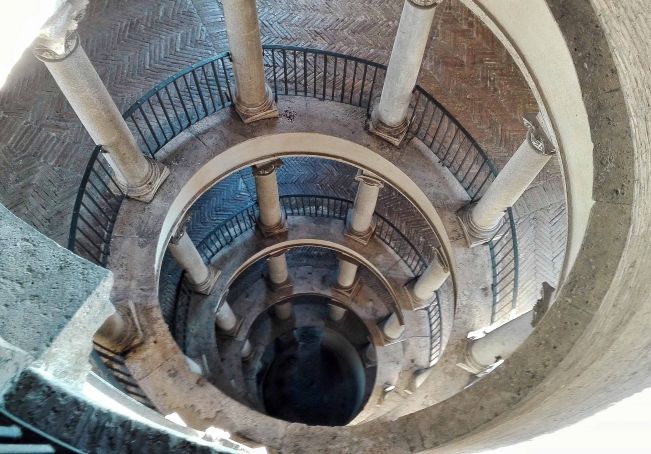 The Bramante Staircase is an innovative double-helix spiral connecting the Vatican's Belvedere Palace to the outside world of Rome. It was commissioned by Pope Julius II in 1505. Lined with granite Doric columns and featuring a herringbone paving pattern, the staircase was designed to allow people and pack animals to ascend and descend without interruption. This allowed Pope Julius II to enter his private residence while still in his carriage. The stair is cited as the inspiration for Antonio da Sangallo the Younger's design for the double helix passageway at St Patrick's Well in Orvieto, and also inspired Giuseppe Momo's 1930s staircase at the Vatican Museums. Bramante's staircase is not generally open to the public.
---
Palazzo della Cancelleria Piazza della Cancelleria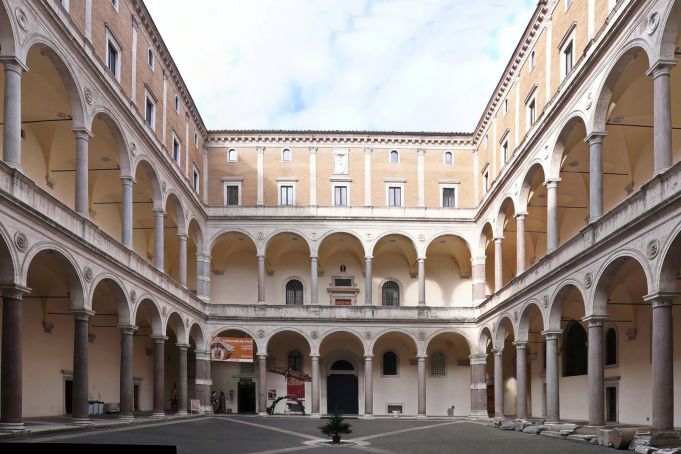 This former Apostolic Chancery of the Pope, today a World Heritage Site, is attributed to Bramante and is regarded as the earliest Renaissance palace in Rome. It was constructed between 1489–1513 as a palace for Cardinal Raffaele Riario, Camerlengo of the Holy Roman Church, and remains an extraterritorial property of the Vatican. The palace's Florentine-style facade, with its rhythm of flat doubled pilasters between arch-headed windows, is covered in travertine taken from the nearby ancient ruins of the Theatre of Pompey. Located between Campo de' Fiori and Corso Vittorio Emanuele II, the building houses the Rota Romana, the highest ecclesiastical appeal tribunal of the Roman Catholic church. It is also home to a permanent public exhibition of replicas of many of Leonardo Da Vinci's machines and designs.
---
Cortile del Belvedere Vatican City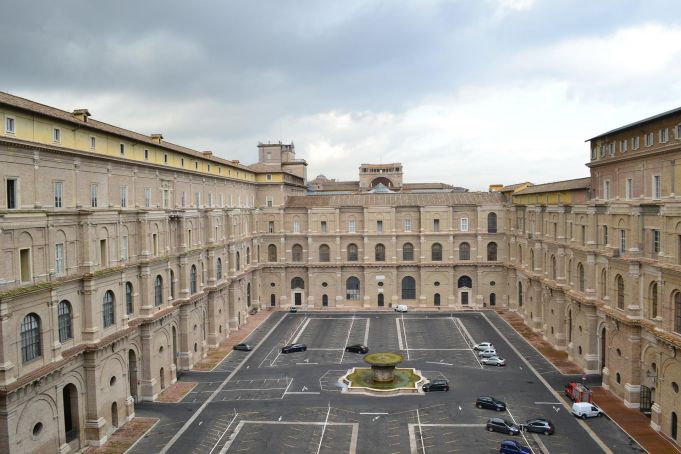 The Belvedere Courtyard, designed by Bramante from 1505 onwards, is a major architectural work of the High Renaissance in Vatican City. Conceived as a single enclosed space, the long courtyard connected the Vatican Palace with the Villa Belvedere in a series of terraces, linked by stairs, and profoundly influenced the design of courtyards across Europe. The work was completed after Bramante's death however, by the end of the 16th century, the space had been divided it into two separate courtyards, altering Bramante's original designs irretrievably.