Rome's world music festival at Villa Ada celebrates 25 years.
The 25th edition of Rome's annual world music festival, Roma Incontra il Mondo, returns to the shores of the little lake in the Villa Ada park this summer.
The programme begins on 15 June with Noyz Narcos (this concert is already sold out but there is a repeat performance on 17 June), continuing with Giancane (16 June), Guido Catalano + Dente (19 June), #WithRefugees Live with Bombino (20 June), Mokadelic (21 June), Joe Victor (22 June), Frah Quintale (23 June), Ascanio Celestini + Giovanna Marini (24 June), Musica Nuda (26 June), Canzoniere Grecanico Salentino (27 June), Caro Faber. Roma Canta De (28 June), Ministri + Spiritual Front (29 June), Colapesce + Andrea Laszlo De Simone (30 June).
The July programme features Galeffi + Mox (3 July), Godspeed you! Black Emperor (4 July), Willie Peyote (5 July), Il Muro del Canto (7 July), Giovanni Lindo Ferretti (9 July), Pingiuini Tattici Nucleari (10 July), Reverend Horton Heat Pschobilly Holy Day Fest (11 July), Bud Spencer Blues Explosion (12 July), Washed Out (13 July), Chinese Man (14 July), Calibro 35 (15 July), Little Steven and the Disciples of Soul (17 July), Dobet Gnahorè (18 July), Gogol Bordello (19 July), Mezzosangue (20 July), New York Jazz Ska Ensemble + Shots In The Dark (22 July), Kruder & Dorfmeister (23 July), Goran Bregovic (24 July), Nitro (25 July), Orchestraccia (26 July), Tedua (28 July), Nicola Vicidomini (29 July), Huun Huur Tu (31 July), Ministry (1 Aug), Stefano Saletti and Banda Ikona (2 Aug), Iosonouncane + Paolo Angeli (3 Aug).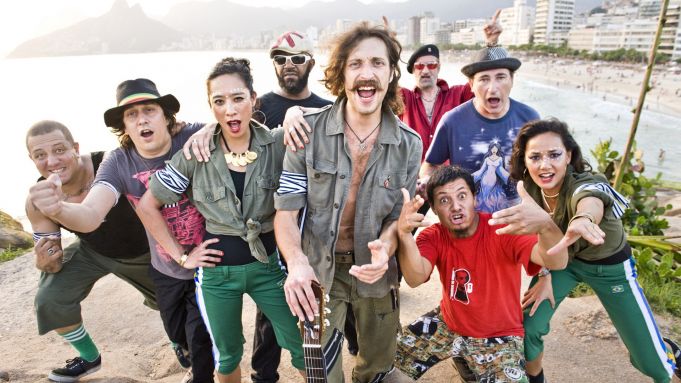 The calendar is constantly being updated so it is advisable to check the
festival website
for additional concerts during the summer. The festival area opens each night at 20.00 so that the public can enjoy food and drink from the ethnic food stalls before the music kicks off at 22.00.
General Info
Address
Via di Ponte Salario, 28, 00199 Roma RM, Italy
View on Map
Villa Ada: Roma incontra il mondo 2018
Via di Ponte Salario, 28, 00199 Roma RM, Italy