Charade Private Bar takes place inside the Hotel De 'Ricci, in the historic center of Rome, a structure built from an ancient building in via della Barchetta 14. The hotel is composed of 8 suites of 40 to 65 square meters and it is entirely focused on the theme of wine.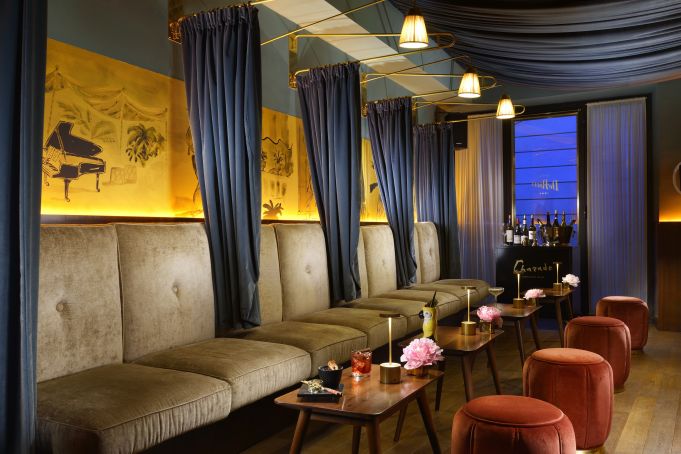 The bar is located next to the hotel lobby and is open every day from 6 pm for internal and external guests. The lounge is an elegant and refined environment with soft lighting and an intimate and "private" atmosphere, there is no real counter but our bartenders prepare our creations customer-facing, a highly personalized service that represents our strength.
The menu is composed of cocktails inspired by the most fascinating cultures in the world such as Polynesian Pearl Diver, Spaghetti-Western or Land Of The Rising Sun, with extensive use of premium products and various Homemade like our Planter's Falernum.
For wine lovers, we offer a list with more than 1500 Italian and international labels and multiple historical vintages. In addition, our wine cellar, located in the basement of the hotel, can be visited allowing the choice of the most appropriate bottle for the evening.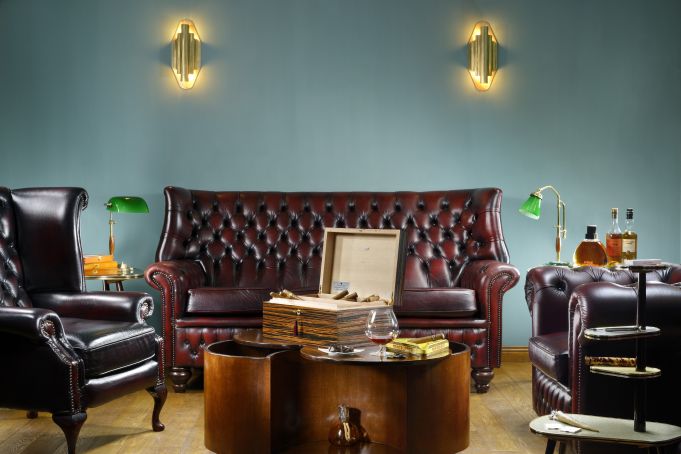 Among the bar food, for a business lunch or a delightful dinner, you can enjoy some special dishes such as our Catalana Salad with steamed octopus or our "Split Supplì" with Burrata. There are, of course, some hôtellerie classics: caesar salad, cheeseburger and club sandwich, classic or vegetarian.
Finally, our Cigar Room represents a relaxing corner inside the De 'Ricci hotel, a comfortable and refined environment, with refined furnishings, unique and original 60s-style pieces, such as the Chesterfield armchairs and sofas, where you can taste some of the most iconic cigars in the world combined with a careful selection of spirits.
General Info
Address
Via della Barchetta, 14, 00186 Roma RM, Italy
Phone number
+30 06 6874775
View on Map
Charade Private Bar
Via della Barchetta, 14, 00186 Roma RM, Italy