Intercultural venue in the Ostiense area of Rome.
Described as a "multi-purpose space where commercial and cultural activities coexist, intersecting and influencing each other", Caffè Letterario is a bookshop, library, cafe, and co-working and event space.
This eclectic venue, measuring about 1,000sqm, is located in Rome's Ostiense district.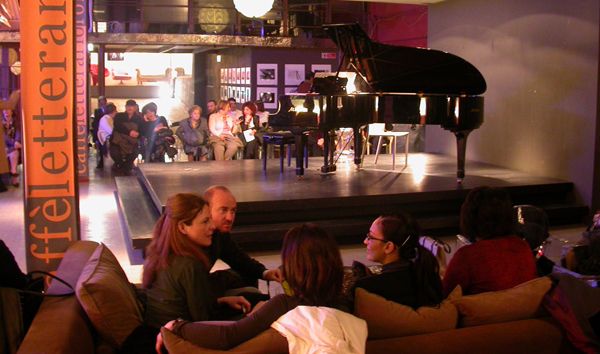 In addition to the bookshop, which includes special areas for reading, Caffè Letterario provides live music and offers brunch and buffet style dinner.
Open Tues-Fri 10.00-02.00, Sat-Sun 16.00-02.00. For details see website.
General Info
Address
Via Ostiense, 95, 00154 Roma RM, Italia
View on Map
Caffè Letterario in Ostiense
Via Ostiense, 95, 00154 Roma RM, Italia