Cocktails overlooking the Colosseum at The Court in central Rome.
The Court is a new cocktail bar, housed in Rome's exclusive boutique hotel Palazzo Manfredi, offering breathtaking views of the Colosseum.
Located in central Rome, between Via Labicana and Via di S. Giovanni in Laterano, The Court is an avant-garde project led by master bartender Matteo Zed.
In addition to the Colosseum, the bar overlooks the remains of ancient Rome's greatest gladiatorial school: the Ludus Magnus.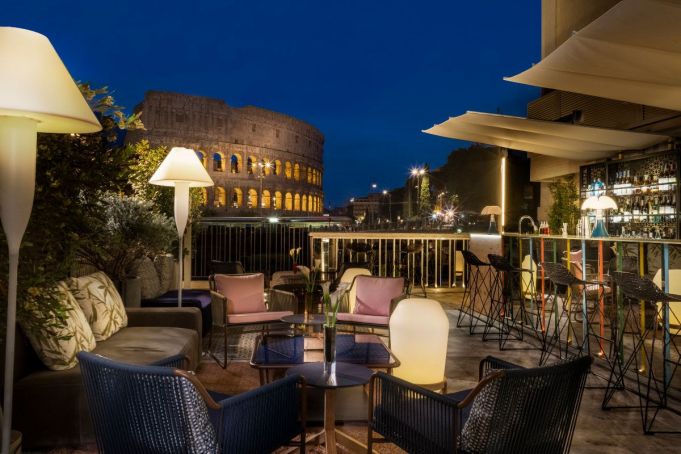 The Court is billed as a "cosmopolitan experience with nothing to envy in London and New York" and its design is descibed by Zed as a "luxury casual environment."
The drinks list is divided into three categories: in addition to classic aperitifs, along with signature and seasonal drinks, The Court offers a curious selection titled Forgotten Classics & Unforgettable.
General Info
Address
Via Labicana, 125, 00184 Roma RM, Italia
View on Map
The Court: Rome cocktail bar with Colosseum view
Via Labicana, 125, 00184 Roma RM, Italia