16 April-1 May. Studio 9 presents Sobrevuela, an exhibition by María Ángeles Vila Tortosa at the Piazzadispagna9 Boutique Hotel & Art Gallery in Rome.
Curated by Silvia Litardi, the exhibition comprises a body of work created between 2009 and 2014, including works on paper and canvas.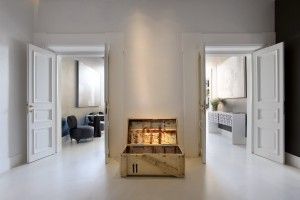 Also on display are works created specifically for the exhibition, such as Caja habitada, a large wooden trunk inlaid with images on
paper.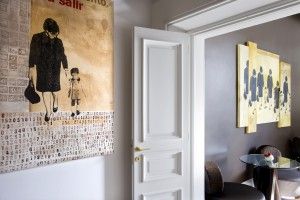 The exhibition programme is part of the larger Studio 9 project, directed by Stefania Grippo, interior designer and creator of Piazzadispagna9.
Visits by appointment, for more details see website.