If the imposing Aurelian walls could speak, they would tell tales of heroes and villains, power and betrayal, invading enemies, sacred rituals and the cut-and-thrust of trade and politics. But the looming blocks of tufa stone that form a 19th century fortress set in a 13-hectare park in suburban Rome have absorbed a rather different story.
Forte Prenestino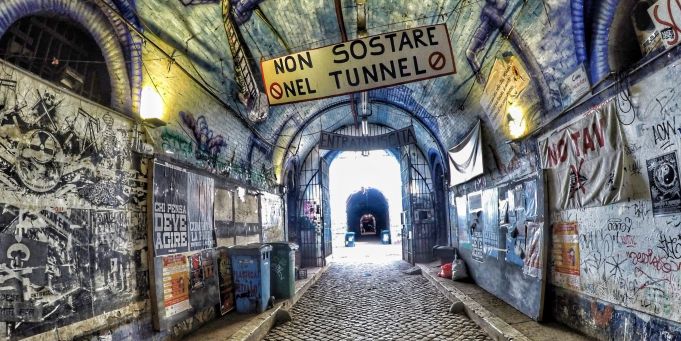 Beyond the drawbridge of Forte Prenestino, in the city's Centocelle neighbourhood, lies a labyrinthine network originally intended as a military complex. If this site was included in a tourist's must-see guide to the city, the graffiti-strewn walls, housing a hive of dreadlocked squatters and tattooed artists, could be lazily written-off as evidence of decay and destruction.
The truth is quite the reverse: the occupation of the fort in 1986 by a group of left-wing students breathed new life into this former garrison, which had been abandoned by the military due to lack of purpose. The splendid squat has arguably since become as important a cultural venue as any grandiose gallery in the historical centre of town, not only as a resting place for the marginalised in Roman society but for expression through art, music and politics, hosting a range of groups and institutions, cultural events and festivals. Overall, as well as being a cool, alternative and fun place to explore and enjoy, this venue also acts as a much-needed bastion of causes such as anti-racism, anti-fascism and anti-sexism, perhaps positioning the fort as a source of inspiration for some of Rome's unsung heroes, fighting for freedom and equality in turbulent times.
Forte Prenestino is not the only "centro sociale occupato autogestito" in the city, with other groups reclaiming disused buildings by the people, for the people, giving birth to a wider community of self-managed occupied social centres across Rome.
Intifada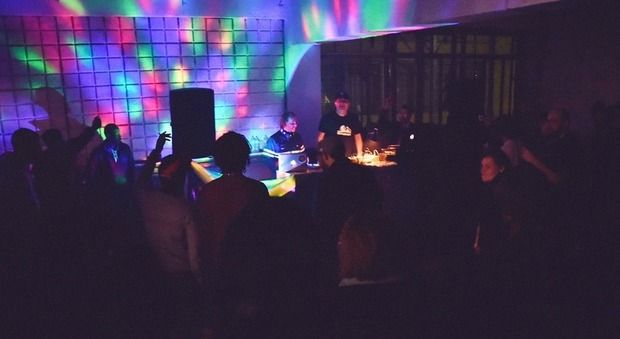 Based within an old school building in Casal Bruciato, the Intifada is a self-managed, self-financing social centre. Perhaps best known as the "home of reggae in Rome", the centre hosts live concerts, screenings and performances, events and socio-cultural initiatives. Via di Casalbruciato 15.
Angelo Mai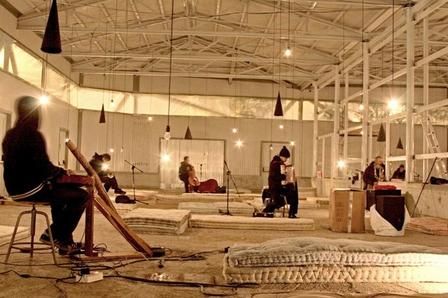 This "independent space for the arts and exchange of ideas" was created in 2004 with the occupation of a former boarding school, left to rot in the centre of Rome, by families facing housing emergency and a group of artists campaigning for a right to housing and independent cultural spaces. Despite threats to its existence by the authorities, the centre's reincarnation in the shadow of the Baths of Caracalla continues to host a diverse range of concerts, shows, events and art. However, its activities also continue to divide public opinion.
The Aurelian walls and the historic centre of Rome are a fascinating insight into the past. But If you're looking to experience the "real Rome" of today, you could do worse than stepping into a centro sociale to find out more about the diversity of people, culture and lifestyles that exist in this mesmerising but challenged city. Via delle Terme di Caracalla 55a.

Other centri sociali to visit around Rome:
Lucha Y Siesta
Via Lucio Sestio, 10
Sans Papier
Via Carlo Felice, 69b
Acrobax
Via della Vasca Navale
Corto Circuito
Via Filippo Serafini, 57
Spartaco
Via Selinunte, 57
La Strada
Via Francesco Passino, 24
by Catherine Evans