Guide to visiting Rome's Capitoline Museums.
Located on the summit of the Capitol Hill near the Roman Forum in the centre of Rome, the Capitoline Museums are the oldest public museums in the world.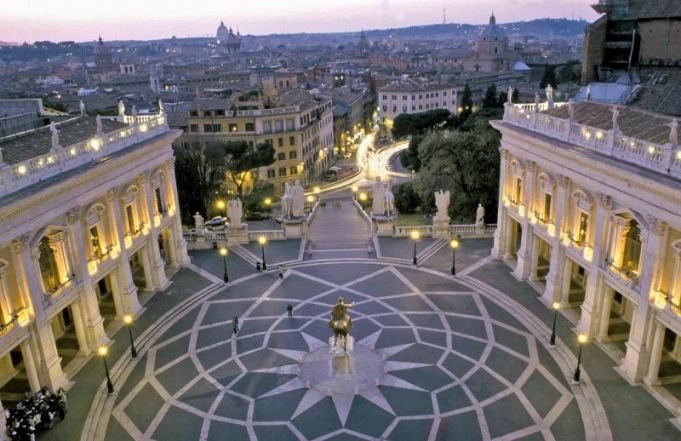 The museums, which house one of Italy's finest collections of classical sculpture as well as ancient frescoes and paintings by artists such as Caravaggio and Titian, frame two sides of Michelangelo's trapezoidal Piazza del Campidoglio which is also the address of Rome's city hall.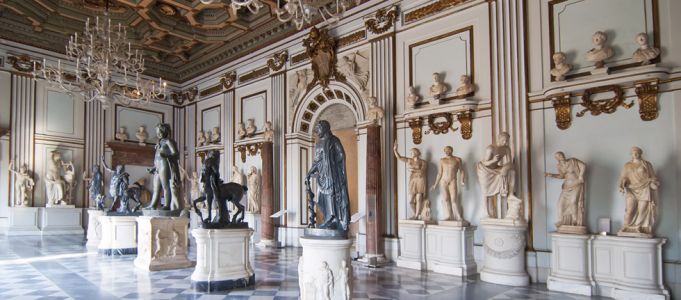 The museums, whose name in Italian is Musei Capitolini, are the jewel in the crown of the capital's network of municipal museums, and began in 1471 when Pope Sixtus IV donated a collection of ancient bronze statues to the people of Rome. Over the centuries the collection grew considerably and in 1734 Pope Clement XII opened the museums to the public.
The Capitoline Museums are housed in several buildings inluding the Palazzo dei Conservatori and the Palazzo Nuovo, connected by the underground Galleria Lapidaria, and the Palazzo Senatorio.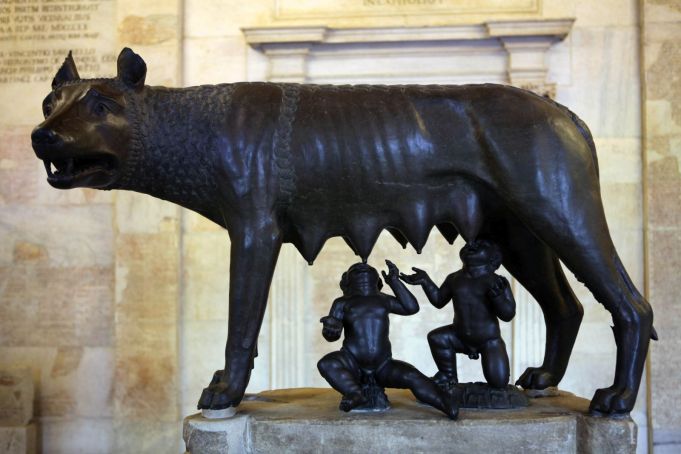 Highlights of the priceless collection include the Lupa Capitolina (Rome's she-wolf suckling Romulus and Remus); the Boy with the Thorn (Spinario); the colossal head, hand and foot of Constantine; the Dying Gaul; the Marforio river god; Bernini's Bust of Medusa; the Marble Faun; and the giant equestrian statue of Emperor Marcus Aurelius.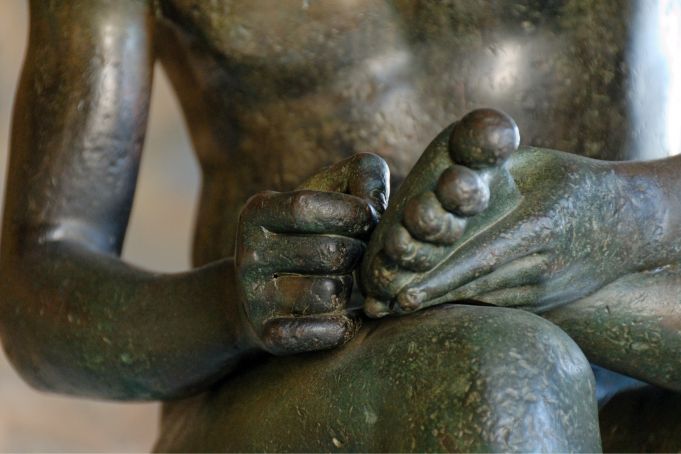 The museums are open daily, 09.30-19.30 (last entry 18.30). Adult tickets cost €15, reduced €13 for Rome residents with valid ID, and free for children under the age of six. For full details see Capitoline Museums website.
General Info
Address
Piazza del Campidoglio, 1, 00186 Roma RM, Italy
View on Map
Capitoline Museums in Rome: world's oldest museum
Piazza del Campidoglio, 1, 00186 Roma RM, Italy