Baths of Caracalla were among the largest thermal baths in ancient Rome.
The Baths of Caracalla, a sprawling complex of Roman public baths or thermae, were likely built between 212 and 216 AD, during the reigns of emperors Septimius Severus and Caracalla.
They were in operation until the sixth century before falling into disuse and suffering major damage in the earthquake of 847.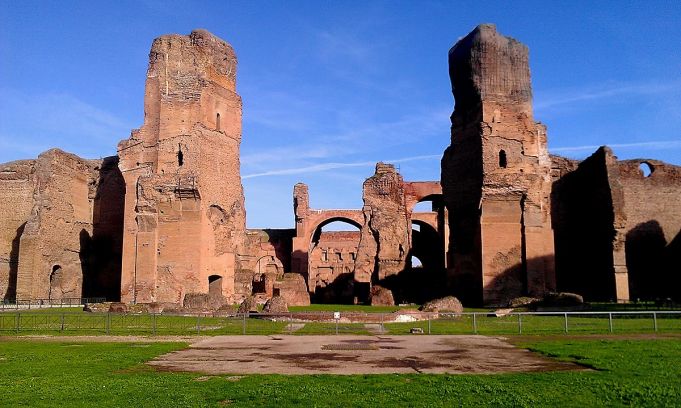 The baths contain a maze of underground areas including a gymnasium, changing rooms, frigidarium, tepidarium and caldarium, whose ruins can be visited today.
During the summer the baths site hosts open-air opera, dance and concerts as part of the Teatro dell'Opera di Roma summer programme.

Located between the Circus Maximus and the Appia Antica, the site is open Tues-Sun 09.00-18.30 and Mon 09.00-14.00. Tickets cost €6 and there is also an option of taking a 4D tour.
The nearest metro station is Circo Massimo on the B line. For full visiting details see Coopculture website.
General Info
Address
Viale delle Terme di Caracalla, 00153 Roma RM, Italia
View on Map
Baths of Caracalla in Rome
Viale delle Terme di Caracalla, 00153 Roma RM, Italia