10 March. The Forgotten Project is organising a free guided tour of the cloisters, chapels and frescoes of three historic Roman hospitals: S. Spirito in Saxia, S. Gallicano and Nuovo Regina Margherita, at 15.30 on Saturday 10 March.
As part of the second edition of Forgotten, a street art project dedicated to the forgotten buildings in Rome, English street artist My Dog Sighs will create a mural on the exterior wall of the Nuovo Regina Margherita hospital from 12-18 March.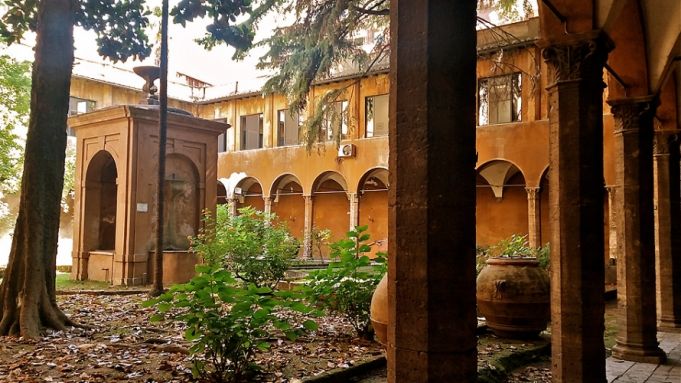 One of Rome's lesser-known treasures, the monastery of S. Cosimato in Trastevere dates back to the mid-11th century. It became a convent in the 13th century before being transformed into a city hospice in 1891 and then finally, in 1960, assuming its current role as the Nuovo Regina Margherita hospital.
Given the Forgotten Project's scope, at the end of the tour participants will be invited to leave their thoughts on the hospital wall, for My Dog Sighs to incorporate into his mural.
For more information about the Forgotten Project as well as the three other British street artists coming to Rome and the city's first Free Art Friday, see website. For details of the tour - which will be conducted in Italian with a meeting point at Borgo S. Spirito 3 at 15.30 - see Facebook event page.