Football returns to Rome's Campo Testaccio with Forgotten Project.
23 May. To launch a new Rome mural by the English street artist Lucy McLauchlan, commissioned by Forgotten Project to highlight the conditions of the city's forgotten sport facilities, a kick-ups competition will be held in homage to the abandoned Campo Testaccio, the legendary former football stadium of AS Roma, on Wednesday 23 May from 18.00-20.00.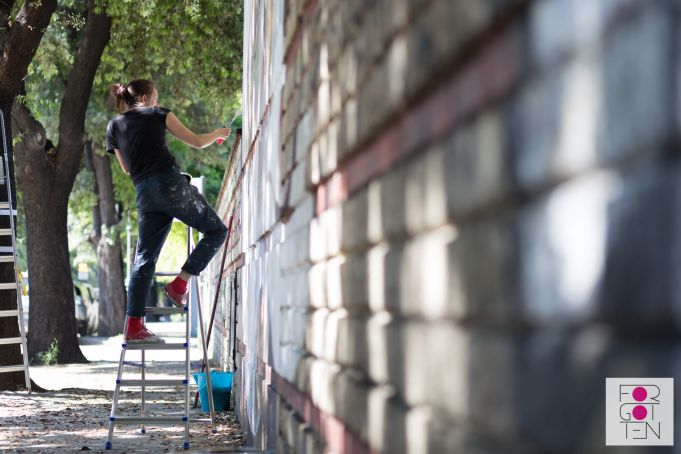 Registration is required
to take part in the kick-ups competition and a few
simple rules
apply: participants must be at the entrance of the Enzo Tortora public library - next to Campo Testaccio - on Via Nicola Zabaglia 29-43 at 18.30. The kick-ups turn ends when the ball touches the ground, is touched with a body part not valid in football (arm, forearm, hand) or when it touches other structures and / or people. The winner gets a football customised by artist Lucy McLauchlan. All participants will be greeted with a vodka Absolut
cocktail
. Regardless of whether or not the Guinness World Record of 50,970 kick-ups is broken, participants will still receive a
silk print
numbered and signed by the artist.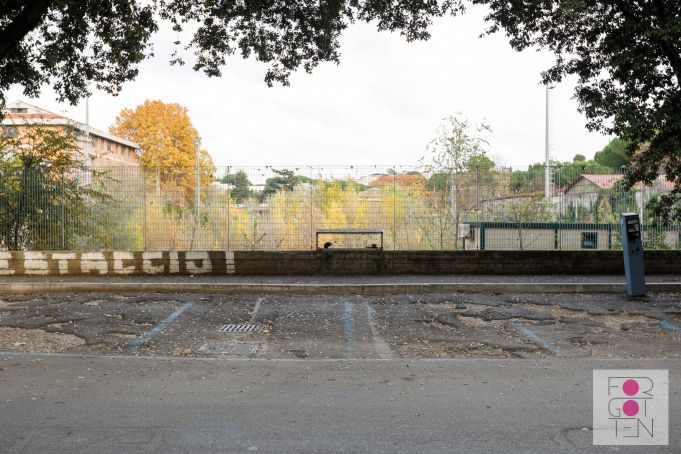 From Birmingham, McLauchlan works on paper and walls, often in black & white, and her recurring
graphic motifs
include birds and faces. Four of her art works are held in the permanent collection of the Victoria and Albert Museum in London. McLauchlan is the second artist involved in this year's Forgotten Project following
My Dog Sighs
who created a mural outside the Nuovo Regina Margherita hospital in Trastevere.
Forgotten Project was founded in 2015 to enhance Rome's contemporary architecture through
urban art
, and after the first edition focused on Portugal, this year it chose the United Kingdom. For details about Forgotten Project see
website
while for more information about the event on 23 May see
Facebook page
.
General Info
Address
Via Nicola Zabaglia, 27, 00153 Roma RM, Italy
View on Map
Lucy McLauchlan mural for Rome's Forgotten Project
Via Nicola Zabaglia, 27, 00153 Roma RM, Italy