Rome sends condolences to Paris over Notre-Dame fire
Colossal fire at Cathedral of Notre-Dame attracts messages of condolences and solidarity from Rome and around the world as firefighters succeed in saving main structure of Paris landmark.
Rome's mayor Virginia Raggi has expressed her condolences on behalf of the capital to Parisians after the 12th-century Notre-Dame Cathedral was gutted by fire on the evening of 15 April.
With the words "Roma abbraccia Parigi" (Rome embraces Paris), Raggi said: "The Romans are at the side of the citizens of Paris", adding a message of particular solidarity for the mayor of Paris Anne Hidalgo "in this terrible moment".
A statement from the Vatican expressed "shock and sadness" over the news of the "terrible fire that has devastated the Cathedral of Notre-Dame de Paris, symbol of Christianity, in France and in the world."
In a message sent to French president Emmanuel Macron, Italy's president Sergio Mattarella expressed his "anguish" over the fire at Notre-Dame, "an historical treasure that over the centuries has preserved an exceptional artistic heritage of immense significance for France, for Europe and for the culture of the world." Mattarella said that Italy is "united with sincere friendship and heartfelt solidarity for the French people."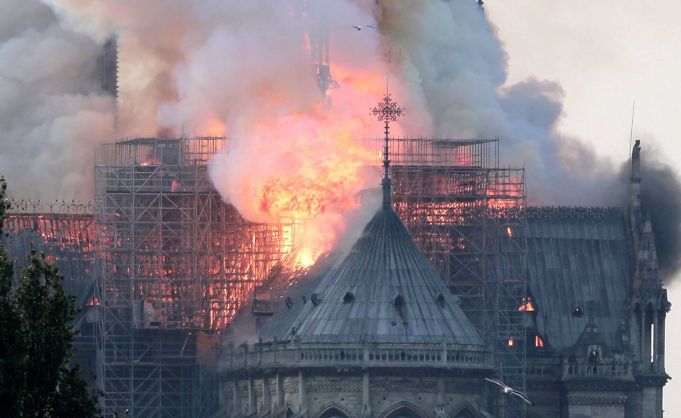 Audrey Azoulay, head of UNESCO – the Paris-based UN agency for education, science and culture - said that UNESCO is monitoring the situation closely and is ready to "safeguard and restore this invaluable heritage", which the organisation elevated to World Heritage status in 1991.
The fire, believed to be linked to an ongoing renovation project, engulfed the 850-year-old cathedral, damaging much of the building and leading to the collapse of its roof and spire. However much of the cathedral's revered art work and precious relics were removed safely, and fire fighters succeeded in saving the main structure.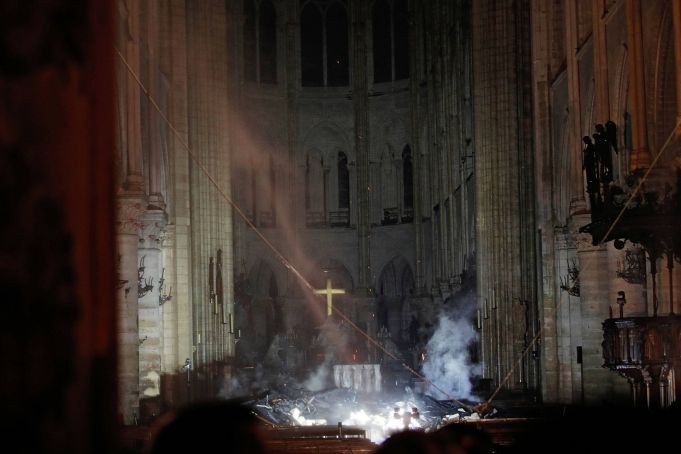 The Paris prosecutors' office is treating the blaze as an accident and has ruled out arson and possible terrorist motives, according to the Associated Press.
President Macron has pledged to rebuild Notre-Dame which was begun in 1160 and was largely complete by 1260, although it was modified frequently in the ensuing centuries.
Considered one of the finest examples of French Gothic architecture, popular interest in the cathedral blossomed following the 1831 publication of Victor Hugo's novel The Hunchback of Notre-Dame.
The cathedral is Europe's most-visited historic monument and attracts between 12 and 14 million visitors each year.