Lack of complete programme criticised.
The nationwide Notte dei Musei returns on Saturday 16 May, involving the opening of museums, galleries, monuments and archaeological sites in Rome and throughout Italy, from 20.00 until midnight.
This is the seventh year that Italy has participated in the event and, like last year, there is a "symbolic" ticket price of €1 for each state and municipal site. However entry is free into embassies, academies, foreign cultural institutes, libraries, houses, cultural centres and theatres.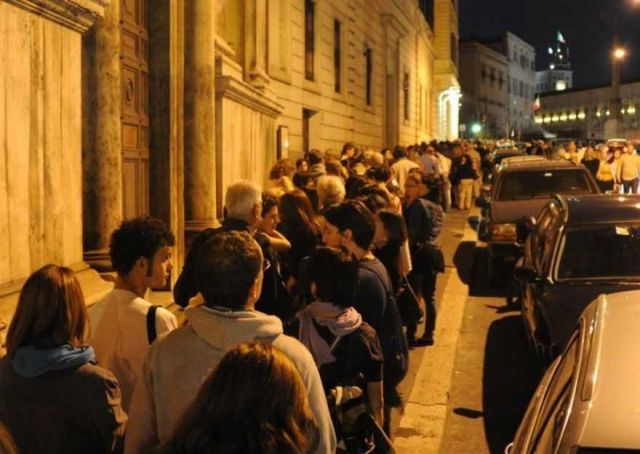 Despite the initiative being announced on 13 May, the list of participating venues has yet to be published fully, leading to a storm of criticism against Italy's culture ministry on social media. The ministry says the programme is "currently being updated" and advises people to keep checking its website right up until 16 May.
In addition, the Notte dei Musei website, set up in 2010 with the sole purpose of providing co-ordinated information about Italy's Museum Night, has recently been shut down due to lack of funding.
Last year there were around 420 sites open across Italy, with permanent and temporary exhibitions enlivened by concerts, theatrical and dance performances, readings, screenings, lectures, guided tours and workshops.
The Rome venues announced so far include the Scuderie Quirinale, with its Matisse exhibition, and the Palazzo delle Esposizioni, with its exhibition by David LaChapelle. The capital's civic museums are also open, as is the MAXXI, the Domus Romane at Palazzo Valentini, the Chiostro del Bramante, the French Academy at Villa Medici, and La Sapienza Università di Roma.
The European-wide event has taken place annually since 2005. For full details of the event, see the Beni Culturali website (up until 16 May) and the Musei in Comune Roma website.