Caffè Greco has been serving customers in Rome for over 250 years.
Antico Caffè Greco, the historic bar on Via dei Condotti near the Spanish Steps, first opened for business in 1760.
Founded by Nicola della Maddalena, Caffè Greco is the oldest coffee bar in Rome and the second-oldest in Italy, after the Caffè Florian which opened in Venice in 1720.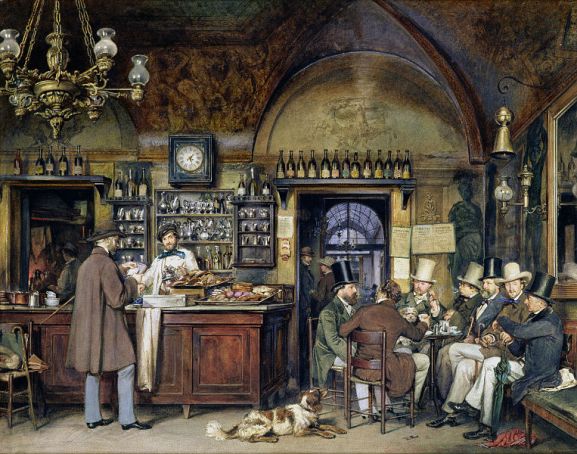 Over the centuries the elegant Caffè Greco has provided a refuge for an eclectic range of intellectuals and characters such as Hans Christian Anderson, Byron, Buffalo Bill, Casanova, Goethe, Gogol, Ibsen, Henry James, Keats, Shelley, Stendhal, Mark Twain and Orson Welles.
Antico Caffè Greco has also been frequented by important 20th-century Italian artists including Giorgio de Chirico, whose house-museum is located nearby, and Renato Guttuso who immortalised the bar in a celebrated 1976 painting (see below).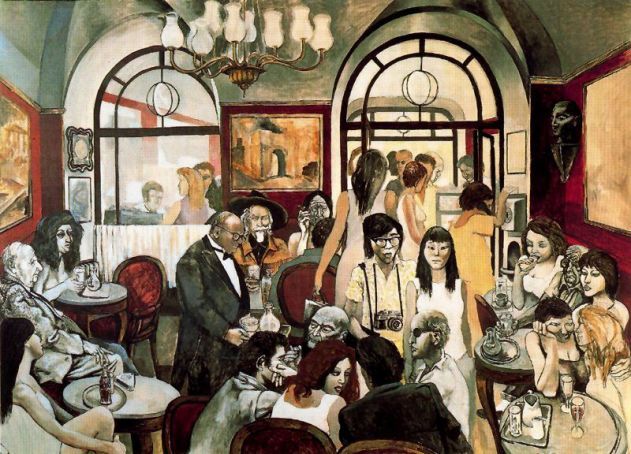 Around 300 paintings, memorabilia and vintage photographs of the illustrious clientele cover the walls of the hallowed bar, whose gilt mirrors and grand piano help it to retain its other-worldly atmosphere.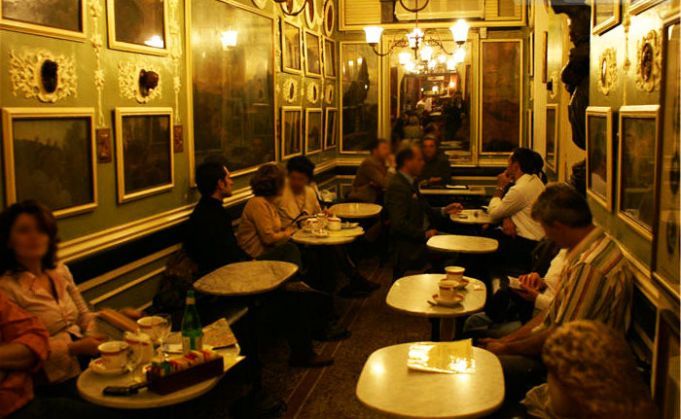 However visitors should be aware that Caffe Greco's prices do not come cheap. There is a significant difference in the cost between taking your coffee or cocktail standing at the bar and being served by a tuxedoed waiter while seated in one of the eight ancient rooms.
In recent years Caffè Greco has reportedly faced the threat of closure over an increase in rent however it remains open and enjoys a special place on Rome's cultural tourist trail. Open daily 09.00-21.00.
General Info
Address
Via dei Condotti, 86, 00187 Roma RM, Italia
View on Map
Antico Caffè Greco: Rome's oldest coffee bar
Via dei Condotti, 86, 00187 Roma RM, Italia