Rome restaurant offers gelato in each dish.
Il Gelato D'Essai da Geppy Sferra, Rome's first all-gelato restaurant, is located in the Centocelle area.
Each dish on the menu is built around gelato or sorbet, from antipasti to main course to dessert.
The novel venue is the brainchild of master gelatiere Geppy Sferra who aims to merge gastronomy with gelato, inviting people to eat gelato in a different way, "discovering something we never knew before."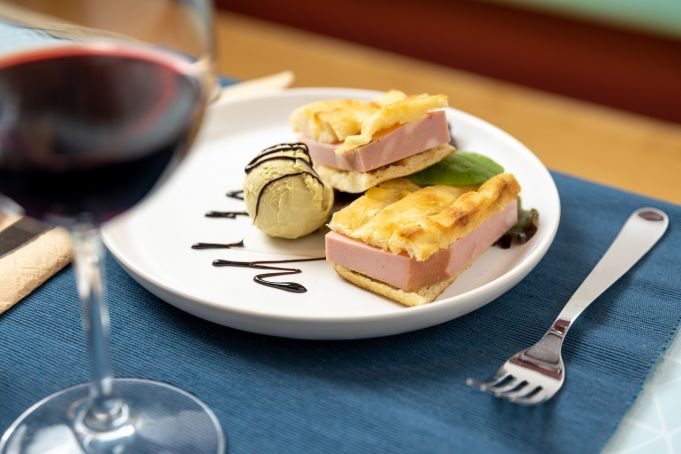 Here gelato is not consumed in cups or cones, rather it is served on plates, with guests seated at dining tables. The meals are even paired with wines.
Using organic and seasonal ingregients, the menu is divided into three sections: Il Gelato and Orto, Gelato and Mare, Gelato and Fattoria.
The inventive menu features unexpected combinations such as carciofo alla Romana with liquorice gelato; mackarel with baby spinach and coffee gelato; or pizza con mortadella with salad and pistacchio-flavoured ice cream.
There is also a "Do it yourself" option including three courses of your choice plus dessert, or a five-course choice with dessert.
The restaurant is open from midday until midnight Monday to Friday, and from 10.00 until midnight at weekends. For full details see website.
Photo credits Andrea di Lorenzo
General Info
Address
Via Tor de' Schiavi, 295, 00171 Roma RM, Italia
View on Map
Rome's gelato restaurant
Via Tor de' Schiavi, 295, 00171 Roma RM, Italia