Sicilian cuisine, from arancini to cannoli, near Piazza Bologna in Rome.
Mizzica, near Villa Torlonia in Rome's Nomentana district, is a temple to Sicilian culinary delicacies, using ingredients shipped directly from Sicily.
Its vast range of pastries include traditional Sicilian classics such as cannoli, cassate and almond sweets, as well as granita, cakes and gelato made with typical local flavours.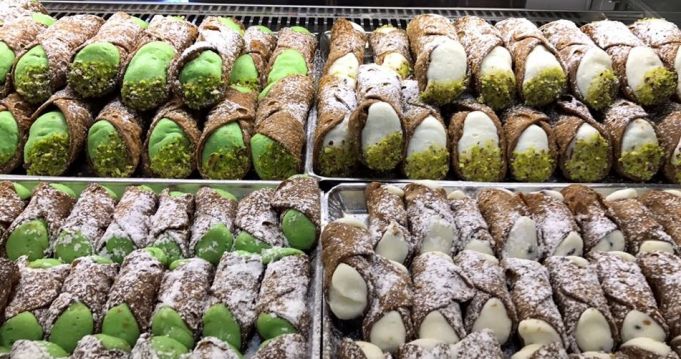 However it is best known for its arancini, or arancine: rice balls, deep fried and stuffed with various fillings from traditional ragù or melanzane to the more unexpected broccoli, spinach or salmon.
At Mizzica, whose founders are from the Catania region of east Sicily, the arancini are made in a conical form reminiscent of the volcano Mount Etna. Be warned however that arancini are a great deal larger (and more filling) than the supplì of Rome.
Open daily 06.30-23.30. For full details see website.
General Info
Address
Via Catanzaro, 30-36, 00161 Roma RM, Italia
View on Map
Mizzica: a taste of Sicily in Rome
Via Catanzaro, 30-36, 00161 Roma RM, Italia