As its name suggests, Supplizio pays homage to a typical Roman street food speciality: the supplì. This fried ball of rice with mozzarella is a popular pre-pizza starter as well as a snack on-the-go in Rome.
Located on Via dei Banchi Vecchi, not far from Campo de' Fiori, Supplizio offers a range of innovative supplì creations in addition to the classic variety, all served on paper plates in laidback surroundings.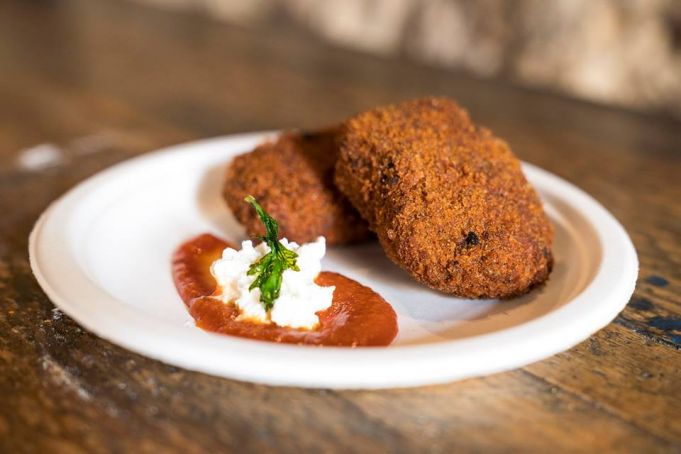 Choose between
supplì al cacio e pepe
(
pecorino romano
and black pepper), the spicy
supplì all'arrabbiata
and even the
carbonara
version. There are also smoked potato croquettes,
filetti di baccalà
(deep fried cod fillets), soup, craft beer and desserts.
Although generously-portioned, these gourmet supplì cost €3, about twice the cost of regular supplì in a pizzeria, or three times the take-away variety. However most customers are more than happy to pay above the odds. For details see Supplizio website.
General Info
Address
Via dei Banchi Vecchi, 143, 00186 Roma RM, Italia
View on Map
Supplizio: gourmet street food in Rome
Via dei Banchi Vecchi, 143, 00186 Roma RM, Italia