Rose petal ceremony at the Pantheon
Thousands of rose petals flutter into Pantheon on 9 June 2019.
The spectacular tradition of rose petals fluttering down through the oculus of the Pantheon is scheduled on Sunday 9 June following 10.30 Mass for the Feast of Pentecost.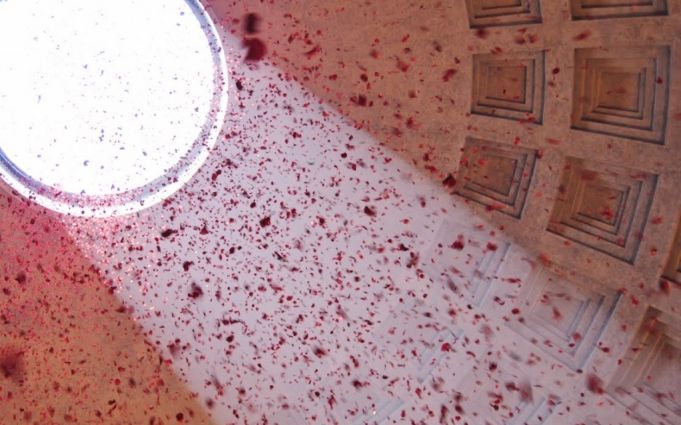 The ancient ceremony involves fire-fighters dropping tens of thousands of rose petals 43 metres into the interior of the Pantheon, symbolising the Holy Spirit's descent to Earth.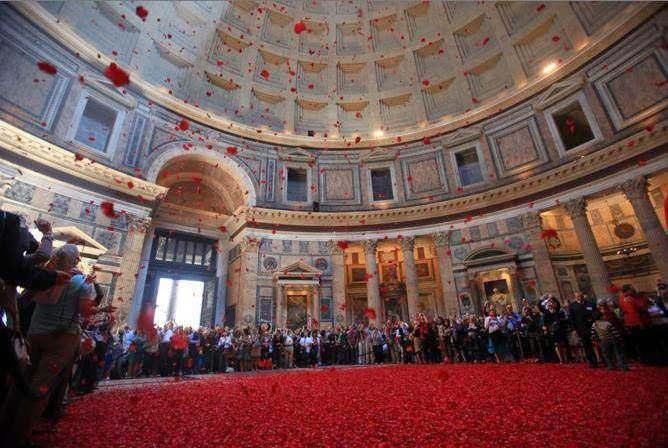 Due to its popularity, those interested in witnessing the event should begin queuing several hours in advance, as entry normally ceases once the crowd reaches capacity.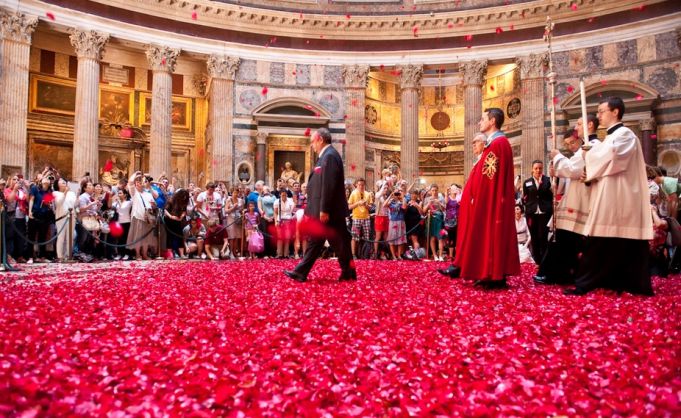 Doors open at 09.00, however there are only places for 800 people. For details see Pantheon website.
General Info
Address
Piazza della Rotonda, 00186 Roma RM, Italy
View on Map
Rose petal ceremony at the Pantheon
Piazza della Rotonda, 00186 Roma RM, Italy