Pantheon marks Pentecost with rose petal ceremony.
The spectacular tradition of rose petals fluttering down through the oculus of the Pantheon is held each year on the feast of Pentecost, which falls on 28 May in 2023.
The annual spectacle traditionally takes place after 10.30 Mass which this year will be presided over by Cardinal Sean Patrick O'Malley, according to the Pantheon website.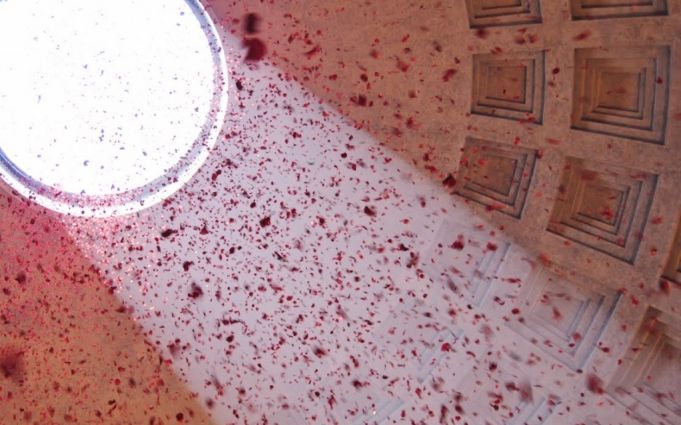 The ancient ceremony involves fire-fighters dropping
tens of thousands of rose petals
43 metres into the interior of the
Pantheon
, symbolising the Holy Spirit's descent to Earth.
Due to its popularity, those interested in witnessing the event begin queuing several hours in advance, as entry ceases once the crowd reaches capacity.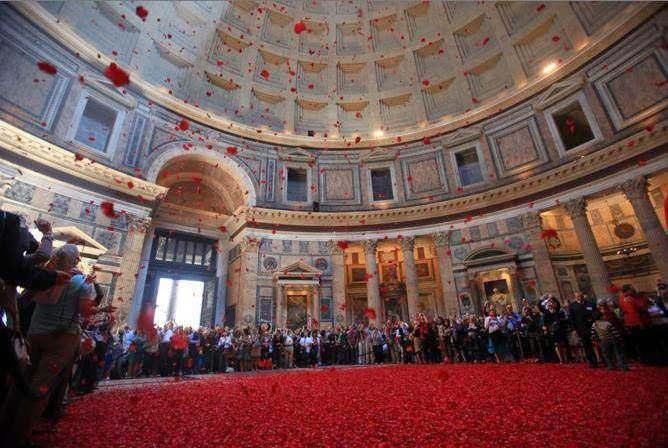 The Pantheon made international headlines earlier this year after Italy's culture ministry announced that a
€5 entry fee
would be introduced this summer, following an agreement with church authorities.
Access to the landmark, which attracted 9.3 million visitors in 2019, will remain free to Rome residents, people attending religious services and the under-18s, while visitors under 25 will pay an entry fee of €2.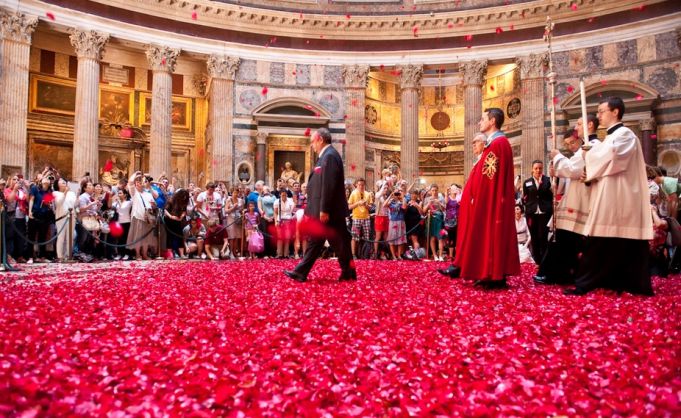 For more details about the Pentecost Mass and other liturgical events see the Pantheon website. Photo Roma Today.
General Info
Address
Piazza della Rotonda, 00186 Roma RM, Italy
View on Map
Rome's rose petal ceremony at the Pantheon
Piazza della Rotonda, 00186 Roma RM, Italy