Genzano flower festival near Rome
The Infiorata di Genzano is a colourful annual festival south of Rome.
22-24 June. The annual flower festival, or "infiorata", takes place in the town of Genzano south of Rome, from 22-24 June.
The ancient festival, now in its 241st edition, is held each year on the occasion of the Feast of Corpus Domini.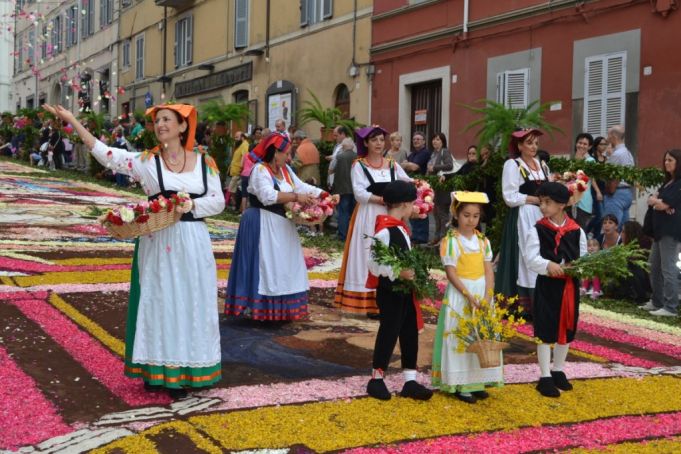 The three-day flower festival features up to half a million petals, blooms and seeds which are used to carpet the town's main street with spectacular floral illustrations.
For full details see the Comune di Genzano website.
General Info
Address
00045 Genzano di Roma, Metropolitan City of Rome, Italy
View on Map
Genzano flower festival near Rome
00045 Genzano di Roma, Metropolitan City of Rome, Italy