Palazzo Barberini stages L'immagine sovrana: Urbano VIII e i Barberini from 18 March to 30 July.
On the 400th anniversary of the election to the papal throne of Urban VIII, Palazzo Barberini dedicates a major exhibition to the longest and most representative pontificate of the 17th century (1623-1644).
The Sovereign Image celebrates the cultural and political profile of the pope - born Maffeo Barberini in 1568 - who had a profound impact on philosophical thought, scientific knowledge and the arts of the 17th century.
The exhibition highlights how the pontiff, together with his nephews Cardinals Francesco and Antonio and Prince Taddeo Barberini, "tenaciously pursued an ambitious political-cultural project, which pervaded all areas of knowledge and artistic and cultural production", according to the Palazzo Barberini website.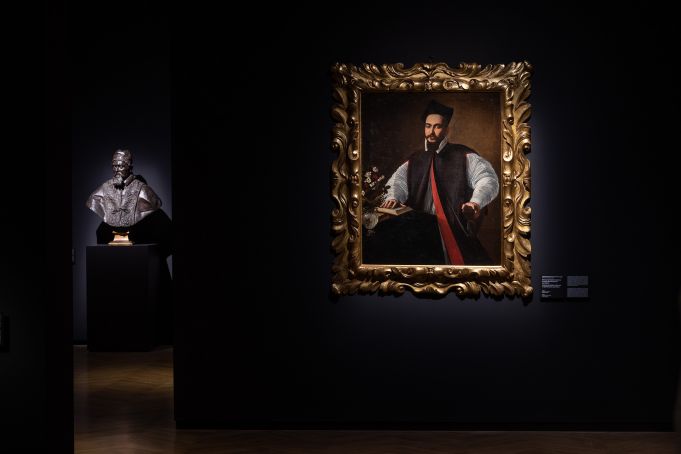 A great patron of the arts, Urban VIII left an indelible stamp on Rome, promoting colossal undertakings such as the canopy of St Peter's, designed by Gian Lorenzo Bernini, or the fresco by Pietro da Cortona in Palazzo Barberini.
"This exhibition represents the culmination of research work that lasted many years, marking an important milestone in the journey of discussion and exchange with Italian and foreign museum institutions that I have pursued since I took office", said Flaminia Gennari Santori, director of the museum and co-curator of L'immagine sovrana.
The exhibition reunites 80 works from the museum's collection with 40 pieces from the original Barberini collection dispersed in major museums around the world.
The show includes important works by Bernini, Caravaggio, Poussin, Sacchi and some of the spectacular tapestries produced by the Barberini Arazzeria.
For full exhibition details see Palazzo Barberini website. Cover photo Alberto Novelli / Palazzo Barberini.
General Info
Address
Via delle Quattro Fontane, 13, 00184 Roma RM, Italy
View on Map
Rome exhibition celebrates artistic legacy of Pope Urban VIII Barberini
Via delle Quattro Fontane, 13, 00184 Roma RM, Italy