28 May-31 July. Italian artist Francesco Lauretta presents a solo show at at z2o Sara Zanin Gallery. Centred around the concept of phantoms or "presences-absences", the installation is divided across the gallery spaces.
The first room contains a reliquiary, halfway between a cradle and a coffin, symbolising birth and death. In the second room there is a television, tuned into popular channel RAI2, whose screen is covered with masking tape in the image of a face. The tape, which is covered with the artist's excess paint, allows art to disrupt the monoculture of television.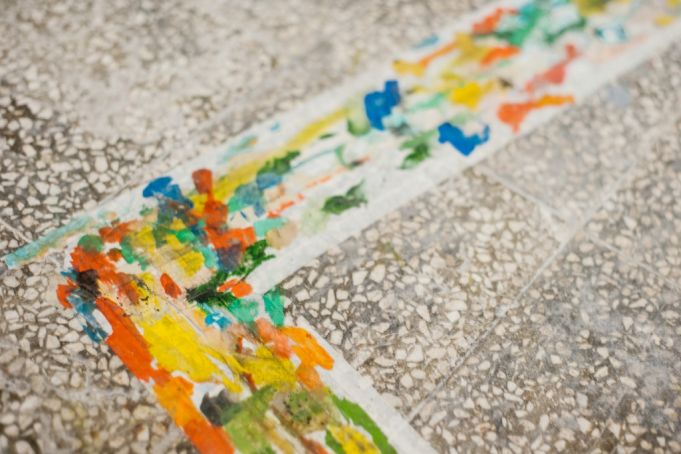 The third room, "if moved and in motion, is an exhibition that dissolves into poetry", according to Lauretta.
Established by art historian Sara Zanin, z2o Galleria promotes a broad range of innovative national and international contemporary artists.