"Rome is the epicentre of culinary inspiration and we are honoured to be able to enrich the city's gastronomic scene for two weeks".
Pop-ups are uncommon in Rome, but the Dinings SW3 exclusive event at the Hotel de la Ville makes the case that they should become an integral part of the dining scene.
This blink-and-you'll-miss-it experience delivers a thrilling meal for those in the know, a unique opportunity to experience Chef Masaki's innovative menu in Rome for the very first time.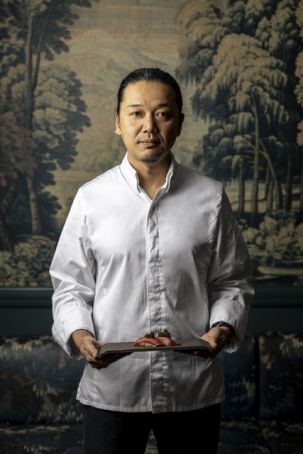 Dinings SW3, the destination restaurant in London opened by the Japanese chef and overseen by General Manager Daniel Alvarado, is cooking in the Rocco Forte hotel in the heart of Rome for the next two weeks, through 25 March.
Expect dishes like Kombu-cured caviar and prosciutto- wrapped turbot sashimi with puntarelle.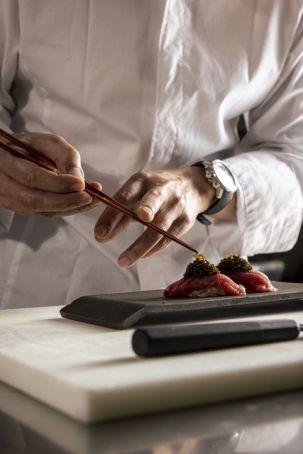 The meticulous attention to detail that Masaki is known for spills over into the Da Sistina dining room, creating an elegant backdrop for enjoying excellent Japanese food.
Diners can choose between a traditional and vegetarian nine course tasting menu for 150 euros.
The quality of the ingredients - Italian Wagyu anyone? - and the research that went into each dish absolutely justify the cost.
Besides, how often are we lucky enough in Rome to have such a star chef prepare something unique, different from traditional Italian cuisine?
To book: email diningssw3.delaville@roccofortehotels.com or call +39 06 977 93712.
Address: Via Sistina 69