Babingtons offers special menu inspired by the Victorian age.
Babingtons, the historic English tea shop and restaurant at the foot of Rome's Spanish Steps, celebrates the 200th anniversary of the birth of Queen Victoria, at 18.30 on 24 May.
To mark the occasion, the tables at Babingtons will be set with antique tablecloths, porcelain and 19th-century silverware, with a menu inspired by the Victorian age: 12 courses, both sweet and savoury.
Babingtons has even created a new blend of tea - appropriately titled Victoria - a limited edition mixed by hand, with gold and silver tips.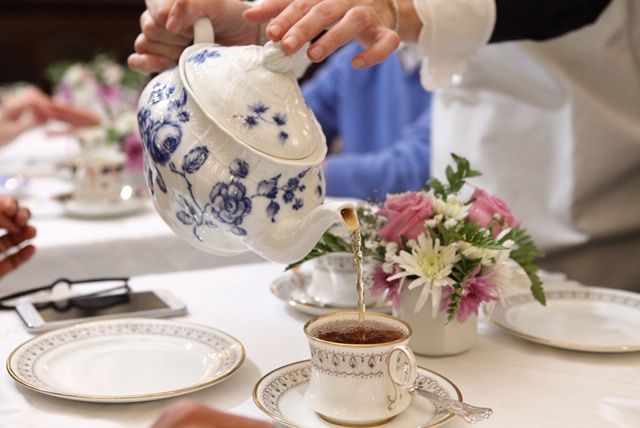 The evening's Victorian atmosphere will be guaranteed thanks to the presence of Queen Victoria herself - played by actress Debora Mattiello.
The sovereign will be joined by other famous characters from her era, including Sherlock Holmes and Watson, Alice and the Mad Hatter, burlesque dancer Lydia Thompson, and Oscar Wilde.
Babingtons invites its guests to "leave aside conventional clothes for a dress code suitable for the party, even if it's just a pair of retro gloves or a feather on your head."
For full details of the event, which costs €48 per person, see Babingtons website.
By pure coincidence, Queen Victoria's great-great-great-great-grandson - Prince Harry - will be in Rome on the same day, to play a charity polo game.
General Info
Address
Piazza di Spagna, 23, 00187 Roma RM, Italia
View on Map
Babingtons celebrates Queen Victoria in Rome
Piazza di Spagna, 23, 00187 Roma RM, Italia