Italy's national Etruscan museum in Rome's Villa Giulia houses artefacts from pre-Roman Italian antiquity, particularly from the Etruscan era.
Located near Villa Borghese, the museum's two floors host a wealth of Etruscan treasures, including funerary artefacts, bronze urns, terracotta, jewellery and weapons.
A highlight of the collection is the sixth-century BC Sarcophagus of the Spouses, considered one of the great masterpieces of Etruscan art.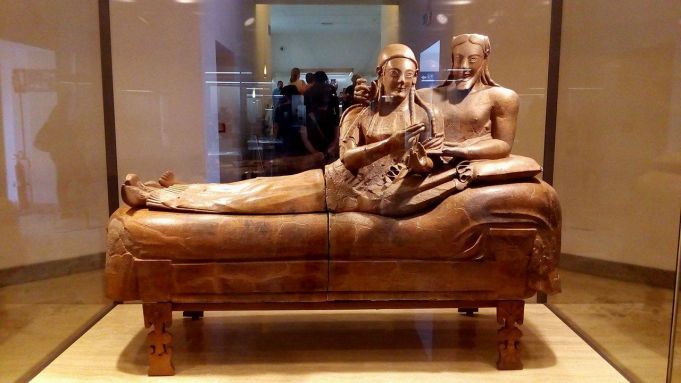 The nearby Villa Poniatowski houses Etruscan treasures from Latium Vetus and Umbria, its frescoed rooms displaying artefacts dating from the tenth century BC.
The building is accessed from the Villa Giulia complex through Villa Strohl-Fern but is only open Sat 15.00-18.00 and Thurs 10.00-13.00.
For full visiting details see website.
General Info
Address
Via di Villa Giulia, 9, 00196 Roma RM, Italy
View on Map
National Etruscan Museum at Villa Giulia in Rome
Via di Villa Giulia, 9, 00196 Roma RM, Italy