Giudizio Universale: Michelangelo and the Secrets of the Sistine Chapel.
#GiudizioUniversale is the permanent show at the Auditorium onciliazione that combines art and entertainment. A show that excites thanks to the encounter of history, art, theatrical performance, music and the most advanced technologies.
Billed as an "extraordinary journey", this cutting-edge production immerses the audience in the world of Michelangelo's masterpiece in the Sistine Chapel through a mixture of live performances and spectacular special effects.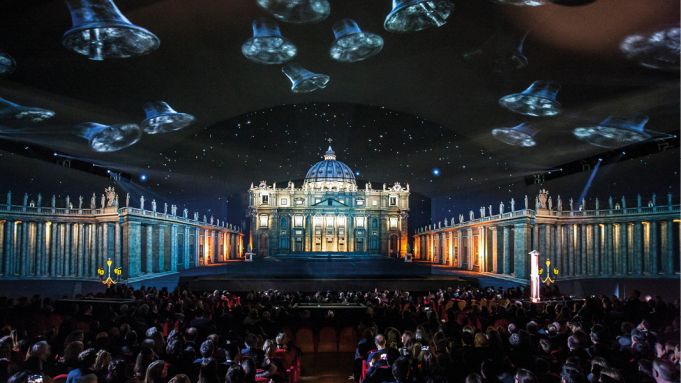 Organisers say that Giudizio Universale marks the birth of a new format: the story of art narrated through the most sophisticated technology of today combined with the emotions stirred up by live entertainment.
Created with scientific advice of the Vatican Museums and with original music by Sting, the show features immersive 270-degree 3D projections designed to "leave the audience breathless".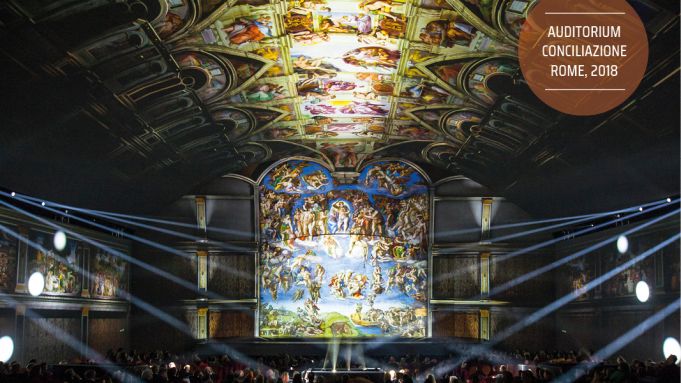 Giudizio Universale is the creation of Marco Balich, the artistic director of numerous Olympic Games ceremonies, and is conceived as a long-running production.
Staged at the Auditorium della Conciliazione just down the street from St Peter's, the 60-minute show will be held in both Italian and English, with the voice of Michelangelo provided by celebrated Roman actor Pierfrancesco Favino.