Rome cocktail bar invites customers to "Drink Kong, Think Kong, Be Kong"
Drink Kong is a refreshingly original cocktail bar in the central Rome quarter of Monti, fronted by legendary bartender Patrick Pistolesi.
This multi-faceted venue is described as an instinct bar: customers are asked if they prefer a bitter, dry or sweet taste, and a drink is prepared accordingly by a team of expert mixologists.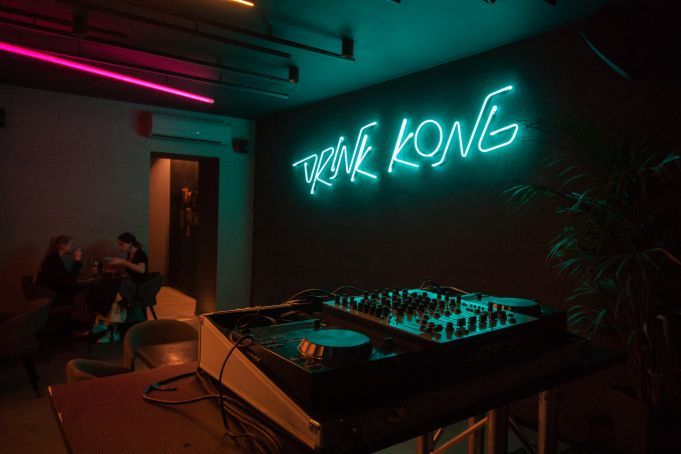 Minimal and bespoke, the bar's design evokes the cult science fiction movie Blade Runner merged with elements of Japanese traditional and popular culture.
The 300-sqm venue is divided into four separate spaces, including the main bar area, a softly-lit lounge and the Jungle Room, which hosts live rock, jazz and soul music.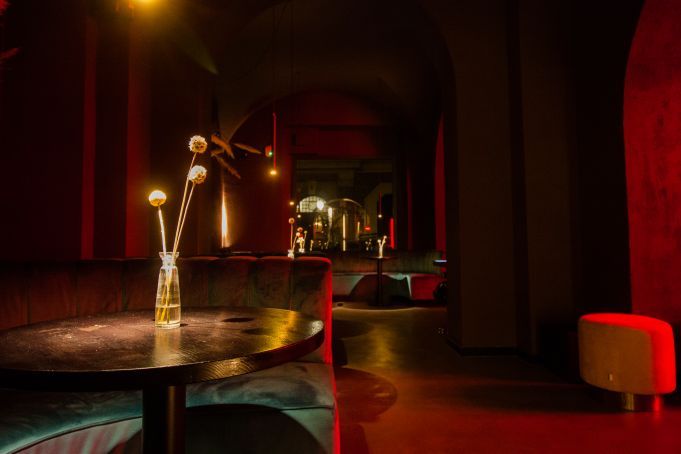 There is also the Omakase Room which is decorated with polished Japanese cherry-wood panelling and is reserved for privately-booked tastings or master classes with a dedicated bartender.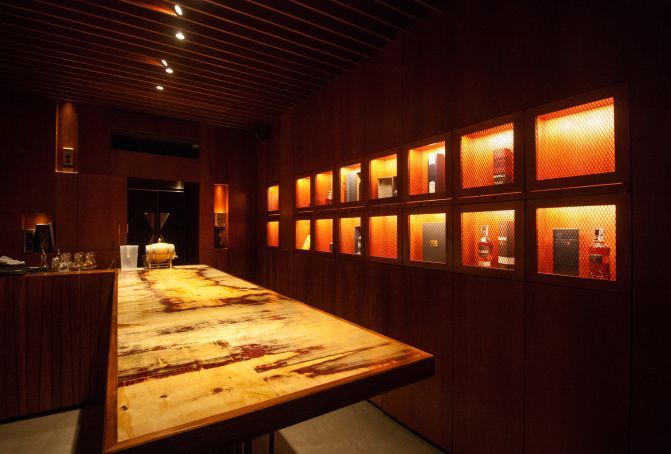 Red, green and purple neon lights illuminate the black and white chequered floor - complete with arcade-style pinball machines - that leads to a futuristic bathroom whose mirrors provide infinite reflections.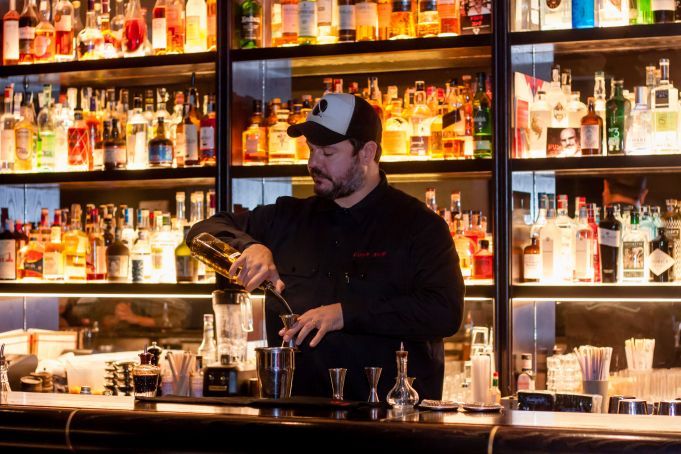 Customers can also avail of the internationally-inspired tapas from chef Marco Morello. Specialties include Scandinavian smørrebrød (buttered rye bread stuffed with herring, salmon or vegetables), vegan dumplings with bao (steamed Chinese bread) or the more local option of "km-0" salumi e formaggi.
Drink Kong is open every day except Monday from 18.30 until 02.00. Piazza S. Martino ai Monti 8, tel. 0623488666.
All photos by Leon Perez. See related feature article.
General Info
Address
Piazza di S. Martino Ai Monti, 8, 00184 Roma RM, Italia
View on Map
Drink Kong cocktail bar in Rome's Monti quarter
Piazza di S. Martino Ai Monti, 8, 00184 Roma RM, Italia