24 March-18 Oct. La Galleria d'Arte Moderna e le Quadriennali d'Arte 1931 - 1935 - 1939.
Rome's municipal modern art gallery on Via Francesco Crispi presents a new exhibition dedicated to the first editions of the Quadriennale di Roma, a series of shows to promote contemporary Italian art, from the 1930s.
On display are works by artists such as Capogrossi, Casorati, De Chirico, Donghi, Mafai, Marini, Scipione and Severini, alongside lesser known paintings and sculpture.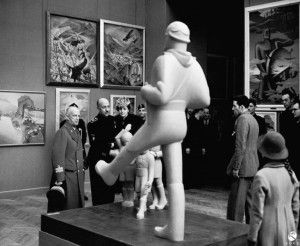 The exhibition provides an overview of the Italian art scene of the 1930s as well as its connections to the fascist regime which sought to use art to promote its vision of a resurgent Rome.