9 June-25 July. Wunderkammern presents Nomadic Experiment: on the brink of disaster, a solo show by Jacopo Ceccarelli, better known as 2501.
The young Milanese artist is among the most important protagonists in Italy's Urban Art scene and his style is characterised by his use of black and white, sometimes embellished with the colour gold.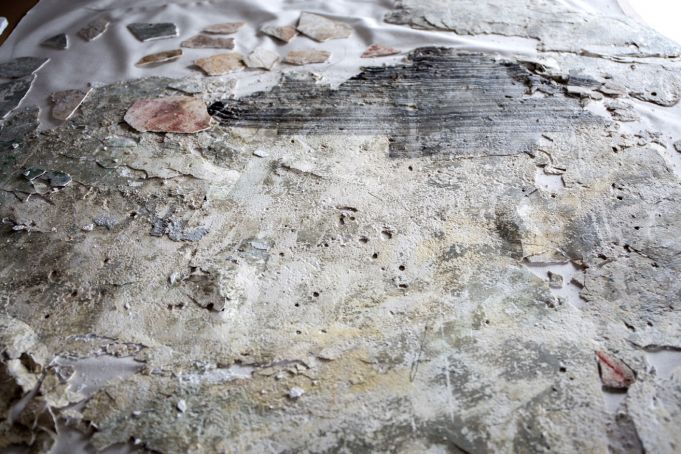 His show at Wunderkammern is a reflection on the fleeting, frenetic nature of modern society, which always seems to teeter "on the brink of disaster", as well as the continuous wandering and search associated with nomadism.
Curated by Giuseppe Pizzuto, the exhibition features paintings on wood, canvas and paper, ceramic installations and photographs. 2501 also exhibits "shreds" of fragments of material, painting and plaster, taken from interior and exterior walls on which he has worked.