30 April-20 Sept. MAXXI devotes a gallery to the latest creations of Lara Favaretto, a decade after awarding her the Young Italian Art Prize and acquiring her first work for the museum's permanent collection.
In the intervening ten years Favaretto has become acknowledged internationally as being among the most significant artists of her generation.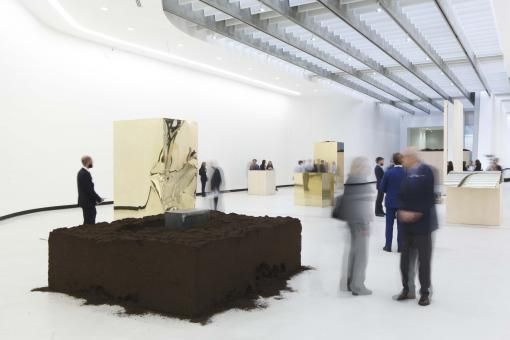 This exhibition displays 18 of the artist's cenotaphs - an ancient form of statue built to commemorate a deceased person buried elsewhere. Favaretto's cenotaphs are composed of a combination of wood, brass and earth, and each one is dedicated to a person who has disappeared.