31 Oct. The ghoulish festival of Halloween, still a slightly foreign concept in Rome, is becoming increasingly popular with younger Italians.
If you are looking for the perfect Halloween costume, masks, make-up and accessories head to Studio 13 on Piazza Cavour or Profondo Rosso on Via dei Gracchi - both in the Prati district - but don't leave it until the last minute as you may have to queue down the street just to get in. If you are seeking a more unique look, check out the city's vintage boutiques.
There are always fancy dress parties on the night of 31 October at many of the city's expat pubs such as the Abbey Theatre on Via del Governo Vecchio 51, Fiddler's Elbow on Via dell'Olmata 43, Finnegan's on Via Leonina 66, and Scholars Lounge on Via del Plebiscito 101/b, as well as at American-style diners such as the Hard Rock Cafe on Via Veneto 62. However this year there is a question mark over Halloween celebrations in pubs due to rumours of potential alcohol restrictions to avoid hooliganism ahead of the Chelsea match at Stadio Olimpico.
For an extra special treat, the awarding-winning five-star Hotel Eden is hosting an evening of Halloween-themed cocktails, dinner and dj set, at its sixth-floor Giardino Ristorante & Bar.
In the days leading up to Halloween there are plenty of events worth checking out, such as the Halloween special by Rome's Comedy Club (in English) at Makai Surf & Tiki Bar on 27 October. Organisers encourage the audience to dress up, with a prize for the best costume.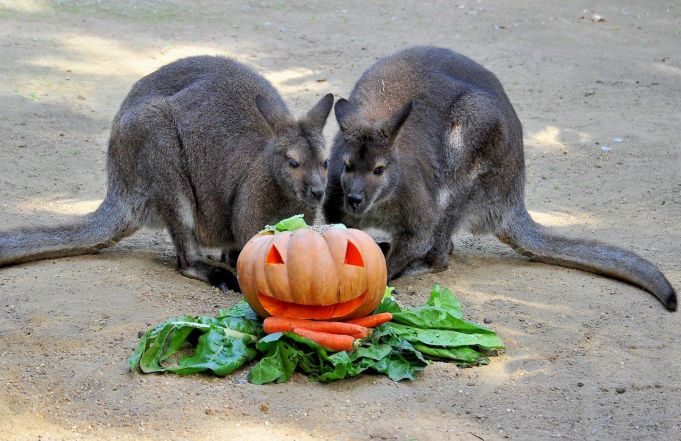 There are also special events aimed at children who can observe zoo animals having a pumpkin dinner at Rome's Bioparco over the weekend 28-29 October.
This Halloween several Rome cinemas are showing the horror movie It, while for details of fancy dress parties in the city's night clubs see the Halloween Roma website.
As an ancient city, Rome also has some authentically scary sites to check out, such as a spine-chilling visit to Via Veneto's Capuchin crypt.